Palestine
'israel' facing a more complex Intifada: Paper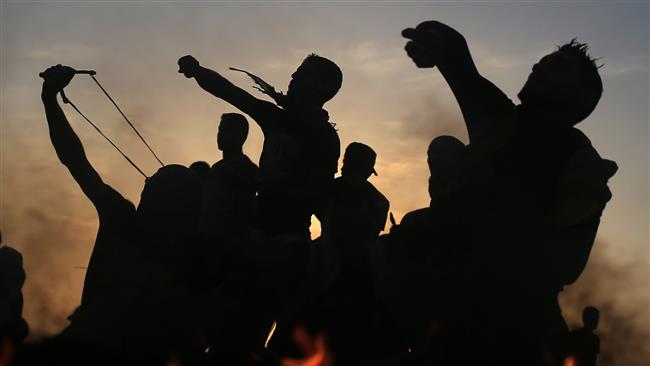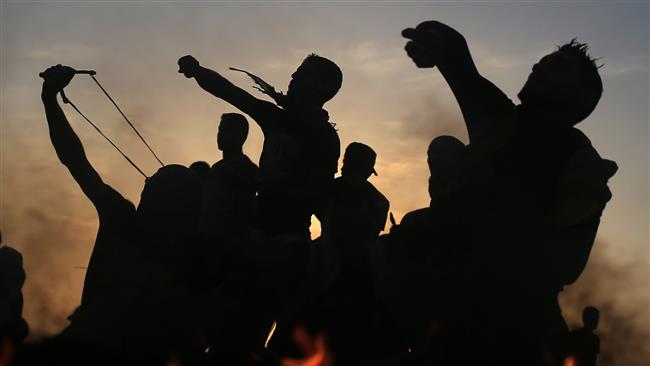 Israel is facing the third Palestinian Intifada (uprising), with preventive measures taken by Tel Aviv having failed to contain tensions, theHa'aretz daily writes.
Israel "won't call it this, but there's no denying that Israel is facing a third Intifada," the Israeli newspaper wrote on Saturday.  
The daily referred to tensions as a "more complex" uprising compared to the first Intifada, that took place between 1987 and 1993, and the second one in the 2000s. A total of 6,200 Palestinians died during both Palestinian uprisings.
"What makes it different is that it's being carried out by individuals who aren't taking their lead from religious or political figures. And preventive measures run the risk of making matters worse," it said.
Most of the individuals involved in the new Intifada "are relatively young and have no organizational affiliation," Ha'aretz said.
Their motivations included "a clear desire to exact revenge on behalf of others who have been killed, and with general frustration at living conditions in the [Israeli-occupied] territories," it added.
In contrast to many of operations a decade ago, "the perpetrators of stabbing, car-ramming and shooting attacks in the current Intifada do not huddle with clerics before setting out on their mission," Ha'aretz said.
"Psychological preparation for the attack takes place within the social networks or at meetings with two or three friends," it added.
"The response so far, including the determined refusal to recognize the events as a new Intifada, reflects a lack of faith by the [Israeli] leadership in the possibility of containing" it, the paper said.
The new Intifida began in August last year after the Israeli regime imposed restrictions on the entry of Palestinian worshipers to the al-Aqsa Mosque compound in East al-Quds (Jerusalem).
The mosque is the third-holiest site in Islam after Masjid al-Haram in Mecca and Masjid al-Nabawi in Medina. It is also revered by Jews and Christians. The Palestinian protesters say Tel Aviv is trying to change the compound's status quo.
Israel has resorted to heavy-handed tactics to quell the Palestinian uprising, dubbed by Gaza-based Palestinian resistance movement Hamas as another Intifada against occupation.
Around 200 Palestinians, including children and women, have been killed by Israelis since last October.
The United Nations and several human rights organizations have slammed Israel for using excessive force, saying many killings are extra judicial.
They have also blamed Tel Aviv's decades-long occupation of Palestinian lands as the root cause of the ongoing unrest.