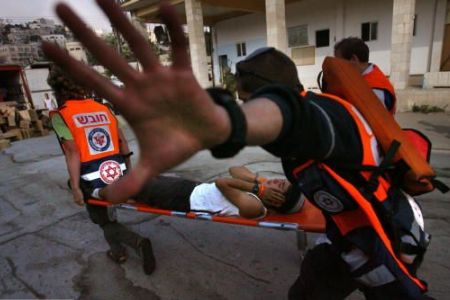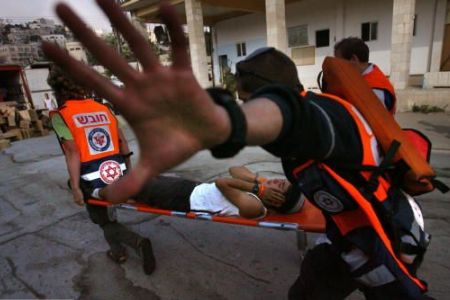 Israel has carried out a large-scale security maneuver in its central and eastern cities to practice countering coordinated attacks and unconventional warfare.
On Tuesday, forces from the Israeli police, counter-terror squads, border police, first aid personnel and firefighters took part in an unprecedented exercise codenamed "Operation Yellow Knife," Israel's Debkafile military intelligence website reported.
The drills, aimed at preparation against multiple attacks and offensives involving unconventional arms, were held across the central and eastern regions under Tel Aviv's control, including al-Quds (Jerusalem).
Several thousand security personnel were deployed across an area limited to Maaleh Adummim in the east and the al-Quds-Modiin Highway 443 up to Maccabim, in the west.
The exercise began after a simulated mass shooting incident in Maaleh Adummim, which coincided with 'alerts' of gunfire exchange on the easternmost extremity of the area under operation.
The exercises focused on tackling multiple acts of border infiltration, and attacks by al-Qaeda gunmen armed with unconventional weapons, including dirty bombs.
The anti-al-Qaeda maneuver was the first of its kind to cover so many cities in Israel, including al-Quds.
Roadblocks thrown up inside al-Quds slowed traffic during the exercise which lasted until midnight.