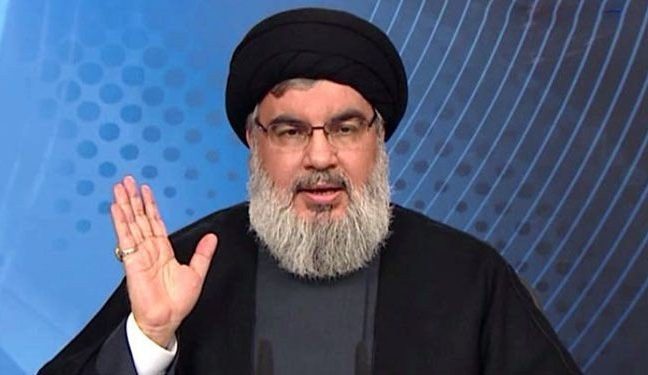 Hezbollah Secretary-General Sayyed Hassan Nasrallah said on Friday that Israel is afraid of and unprepared for another war with his group.
"Israel is scared of a new war," he said in a televised speech dedicated to the 30th anniversary of the Islamic Resistance Support Association, Hezbollah's fund-raising organisation.
"Every day you hear that Israel is not prepared for war in one way or another, and this week you saw Israel began using the American THAAD system. They don't even trust the missile defence systems they developed themselves," Sayyed Nasrallah added.
It emerged on Monday that the United States deployed a Terminal High Altitude Area Defence (THAAD) anti-ballistic missile battery in Israel. The THAAD system, considered one of the most advanced in the world, will be aligned with Israeli air defences.
Israeli regime PM Netanyahu said that this move would make the Israeli military "even stronger in order to deal with near and distant threats from throughout the Middle East".
This deployment means that Israel has doubts about its defence capabilities in case of a new conflict, Sayyed Hassan Nasrallah added.
In his Friday speech, Sayyed Nasrallah also pledged that Hezbollah would "emerge victorious" from the "financial war" waged by the United States and its allies.
"As they expected Hezbollah defeat in 2006 and got disappointed, the upcoming days will witness the Resistance victory in this financial war," he said, as cited by Al-Manar, a Beirut-based TV station affiliated with the group.
Sayyed Nasrallah called on the Islamic Resistance Support Association to boost its efforts, saying that a recent event which sought to raise money for the Yemeni people collected $2 million.
Sayyed Nasrallah also condemned US sanctions on Hezbollah, which in November targeted four people linked with the movement and designated his son a global terrorist and a "rising leader" of the group.