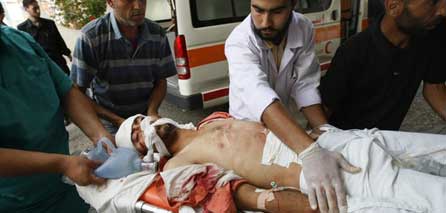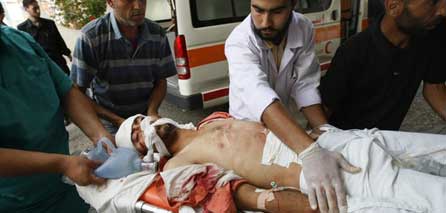 Palestinian man was wounded and another was shot dead by Israeli occupation forces at the entrance to the settlement of Burqan adjacent to Haris village near Salfit province on Thursday morning, 21-07-2010.
Palestinian sources confirmed that the Israeli forces opened fire on them at dawn, at four thirty in the morning.
According to the source, the Israeli side refuses to handover the martyr's body until they identify the body. The same sources claimed that the martyr does not carry any identity card.
In the same context, Palestinian medical sources reported that the Israeli forces killed two Palestinian yesterday at the midnight and no further details were reported.