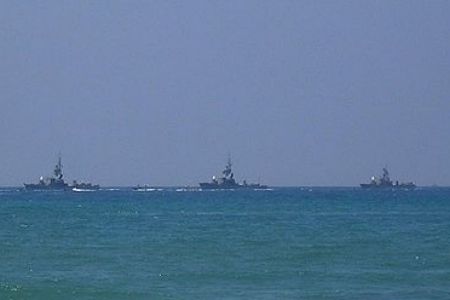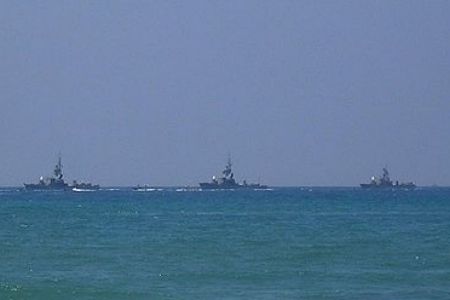 Israeli naval forces have launched three-day military exercises in the naval bases of Eilat and Haifa, according to military officials.
The maneuvers began on Monday and will last until Wednesday, military sources were quoted by Radio Hebrew as saying.
The Israeli naval troops are expected to partake in numerous drills in their respective bases, after sirens and sound of explosions are played through loudspeakers.
The officials, who were not identified by the radio, said that authorities expect the sound of explosions to be heard in nearby residential areas, adding in the event of a real threat local media will broadcast instructions for residents to follow.
Last month, Israeli army and other military forces carried out a large-scale maneuver to practice countering mock coordinated attacks and unconventional warfare.
The exercises focused on tackling multiple acts of border infiltration and attacks by al-Qaeda militants armed with unconventional weapons, including dirty bombs.
The war games come after the Islamic Jihad movement announced last week that Israel may be preparing to launch a new war against Palestinians, citing Tel Aviv's recent military drills and media campaigns.
Islamic Jihad spokesman Daoud Shehab said Israel is using the media to transmit false information linking resistance groups in the Gaza Strip with al-Qaeda militants in an attempt to rally support for a new attack on the coastal enclave.