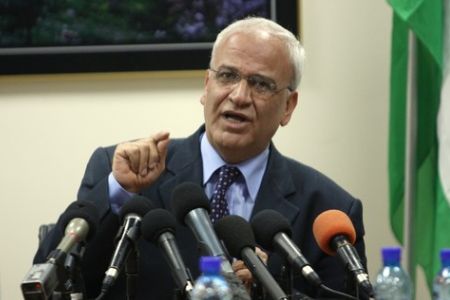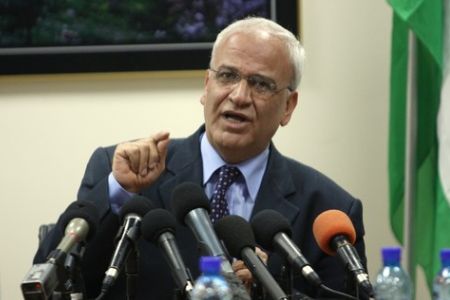 The Palestinians have slammed Israel for refusing to halt its illegal settlement activity in the West Bank, saying Tel Aviv has rejected a "serious" peace process.
On Monday, Israeli media reported that a forum of seven top cabinet ministers would reject an expected statement from the Middle East Peace Quartet demanding the resumption of direct talks and a settlement freeze.
"…rejecting the statement of the international Quartet before it is even issued shows that Israel is persisting in its rejection of a serious peace process," AFP quoted Chief Palestinian negotiator, Saeb Erakat, as saying on Monday.
Erakat said the announcement "clearly proved" that the Israeli regime was pursuing "other interests besides peace and stability in the region."
The Quartet — made up of Russia, the European Union the United Nations and the United States — is expected to issue the statement to encourage the Palestinian Authority to return to direct talks.
Palestinians said the statement would resemble the Quartet's March communique which called for Israel to halt settlements and urged a peace deal in two years.
Erakat also criticized Israel's decision "to continue settlement activity in the West Bank and East al-Quds (Jerusalem)," and charged Tel Aviv of further hindering the Mideast peace process.
Israel has vowed to resume its West Bank settlement activity after a partial 10-month freeze expires in September — a moratorium which the Palestinians viewed as insufficient as it excludes East al-Quds, which they see as the capital of their future state.
Israel occupied East al-Quds during the Six-Day War of 1967 and later annexed it in a move never recognized by the international community.