Middle East
Israel minister suspected of criminal behavior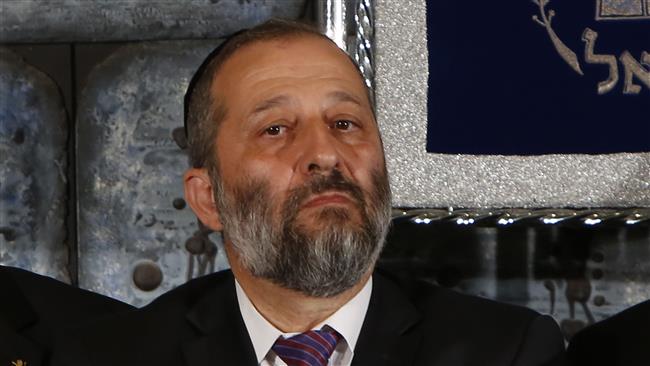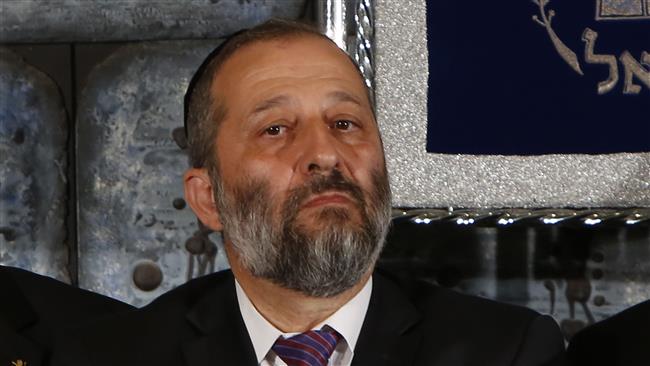 Israeli Interior Minister Aryeh Deri, who has a criminal background, and one of his close associates have come under investigation for suspected criminal behavior concerned with corruption in two unrelated cases.
Israeli Attorney General Avichai Mandelblit is in charge of the two cases, which came to light on Tuesday. Details of the cases are subject to a gag order.
Israel's Channel 2 has, however, reported that one involves suspicions of "severe" corruption, while Israeli paper Haaretz has described the other case as less severe, saying it pertains to suspicions of illegal political funding by an "interested party."
The politicians are yet to be interrogated.
Also on Tuesday, the attorney general who is investigating Deri at the request of the Israeli police's fraud squad attended consultations to decide whether to question one of them.
Deri served 22 months in prison from 2000 to 2002 for taking bribes.
He leads the ultra-orthodox Shas party, and the scandal could pose a potential risk to the narrow majority of Israeli Prime Minister Benjamin Netanyahu's coalition at the Israeli Knesset (parliament).
In January, results emerged from a survey conducted for Channel 2, showing that some 72 percent of Israelis believe their officials are corrupt.
In February, an Israeli court convicted Netanyahu's predecessor Ehud Olmert on two counts of obstruction of justice for pressuring a confidante not to testify against him in several cases of bribery and corruption.
In another case to attract much public attention, Netanyahu's wife was questioned by police late last year over inflated household spending.