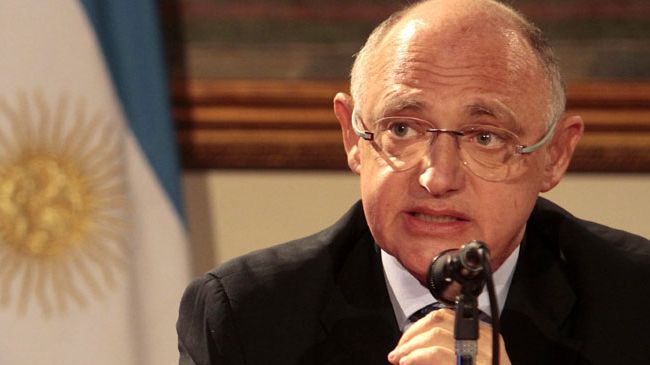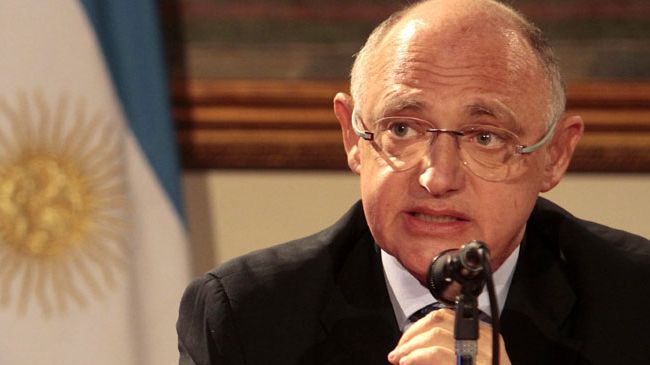 Argentinean Foreign Minister Hector Timerman says the Israeli regime has no right to interfere in the proceedings of the AMIA issue underway between Argentina and Iran.
Israel recently called for an explanation about an agreement between Iran and Argentina to set up a fact-finding committee to investigate the 1994 deadly bombing at a Jewish center in Buenos Aires.
"Israel has no right to demand explanations; we're a sovereign state," Timerman told Israel's ambassador to Buenos Aires Dorit Shavit.
"Israel doesn't speak in the name of the Jewish people and doesn't represent it," Timerman added.
Those who live in Argentina are Argentinean citizens and Israel's involvement in the issue will only give ammunition to anti-Semites, the Argentinean foreign minister stated.
On January 27, 2013, Iran and Argentina signed a memorandum of understanding for the two countries to shed light on the 1994 bombing on the AMIA building in Buenos Aires, which killed 85 people and wounded 300 others.
The Israeli foreign ministry issued a statement on January 28, 2013, saying they were "astonished and disappointed" at the deal.
Israel summoned Argentina's envoy Atilio Norberto Molteni the following day in protest against the deal. The Tel Aviv regime also asked Shavit to demand a meeting with Timerman to "seek clarifications."
Under intense political pressure imposed by the United States and Israel, Argentina formally accused Iran of having carried out the 1994 bombing attack on the AMIA. The Islamic Republic has vehemently and consistently denied any involvement in the bombing.