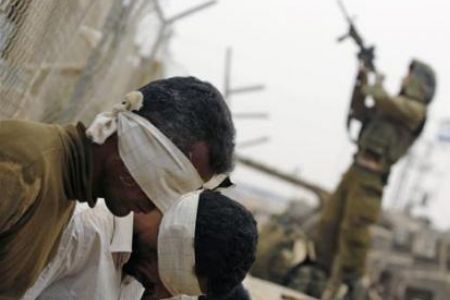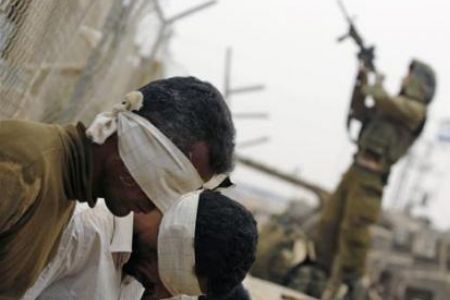 Israeli military police have arrested five soldiers over charges ranging from mistreating Palestinians detainees to drug abuse.
Three of five soldiers allegedly took their photographs alongside bound and blindfolded Palestinian detainees using their cell phones, with the other two suspected of being involved in drug use, Israeli daily Haaretz reported on Thursday.
The arrest came after a former Israeli officer, Eden Abergil, sparked international outrage earlier this week for posting photos on Facebook of herself in uniform smiling beside cuffed and blindfolded Palestinian prisoners.
Writing on the social network Facebook, Eden Abergil defended publishing the controversial photos, saying, "In war there are no rules," Haaretz qouted her as saying on Thursday. She had also said that she would "gladly kill, even slaughter Arabs."
The Israeli army has reportedly denounced the photos. However, the anti-occupation group "Breaking the Silence" said, "It is amazing that these pictures shocked people in Israel itself, where many worse things happen during the arrest and interrogation of prisoners."
The Palestinian Authority has threatened to take legal action against Israel for mistreating Palestinian prisoners at Israeli bases. They say the images are a clear violation of international law and human rights.
Around 7,000 Palestinians, including women and children, are currently held in Israeli detention facilities, reportedly suffering under harsh and life-threatening conditions.