Palestine
Lebanon
Middle East
'Israel' Obsessed with Sayyed Nasrallah Threats, Obliged to Concede in Maritime Conflict with Lebanon: Zionist Circles
'Israel' has been obsessed with Hezbollah Secretary General Sayyed Hasan Nasrallah and takes only his threats into consideration, the Zionist circles stressed.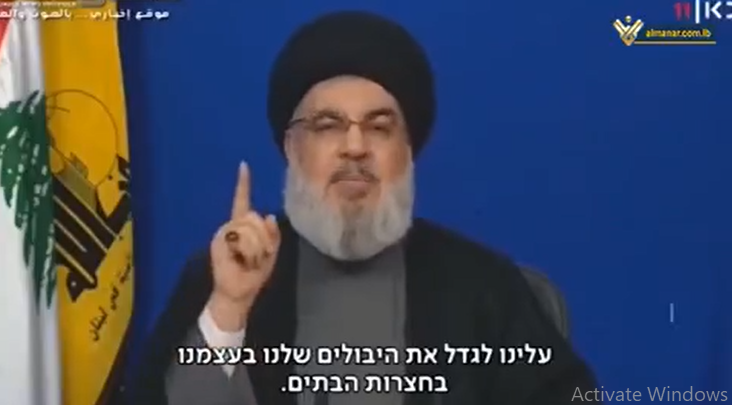 Nasrallah imposed on 'Israel' to back off pertaining gas extraction and make major concessions in the maritime conflict with Lebanon, the Israeli circles added, noting that the Zionist occupation forces have been set on alert in anticipation of the upcoming speech of Hezbollah leader on Tuesday for fear of any Hezbollah attack on Karish gas rig before or during the speech.
Hezbollah Secretary General is to deliver a speech on Tuesday on the occasion of Prophet Mohammad's (PBUH) birth anniversary.
Arab affairs expert Zvi Yehezkeli said that 'Israel backed off because of Nasrallah's threats, adding that the Lebanese people thank him because he protected their rights.
Sayyed Nasrallah utilized the local political troubles in 'Israel' and the international need for gas, according to the Zionist circles, adding that any war with Hezbollah would be destructive for the Israelis.
For his part the former premier and opposition leader Benjamin Netanyahu said that Lapid needed three months to make concession for fear of Hezbollah and surrender, adding that the Zionist PM gave up everything