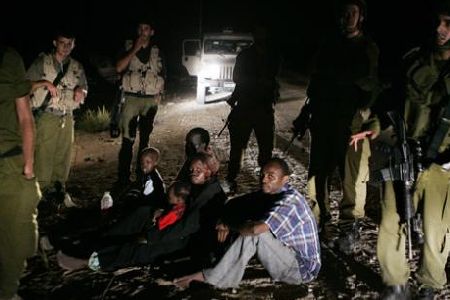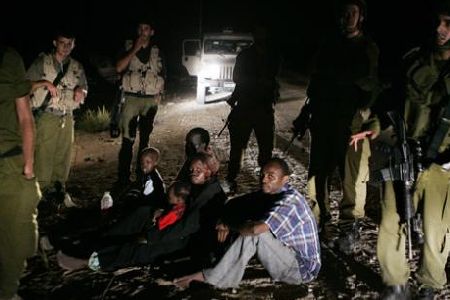 Israel's cabinet has approved a plan to build a detention center in a remote desert area that will house thousands of migrants from Africa.
The Africans will be kept in the facility planned to be built in the southern Negev desert until they are deported, Ha'aretz reported.
"We must stop the mass entry of illegal migrant workers because of the very serious threat to the character and future of Israel," Israeli Prime Minister Benjamin Netanyahu told his cabinet on Sunday.
Tel Aviv says the plan is to have an "open" holding center, but that the facility would be in a largely uninhabited area far from the nearest town, probably at or near the site of a former prison camp for Palestinians deep in the desert.
Last week, Israel started the construction of a barrier mounted with electronic surveillance on the border with Egypt's Sinai desert in a move it said was aimed at stemming the inflow of migrants.
Israel said last week that over 35,000 migrants had entered in the past few years and that up to 20,000 migrants were expected to enter illegally in 2011.
But critics downplay the threat Netanyahu described and argue that immigrants take jobs Israelis refuse to do.
They say the main reason behind the construction of the center is that the immigrants are not Jewish.
Israel grants Jewish migrants automatic citizenship, while non-Jews are branded as illegal workers.