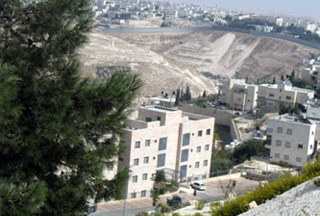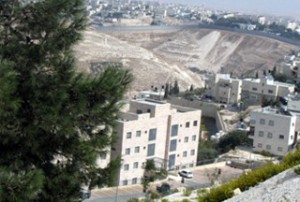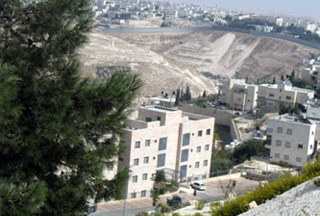 Despite mounting international pressure, Israel is planning to construct yet another settlement in Ras Amud, in east Jerusalem (al-Quds).
The Ras Amud settlement plan has been submitted to Jerusalem Municipality's Planning Department for approval, said Ir Amin, an Israeli NGO, on Thursday. Ras Amud is a Palestinian neighborhood that borders Mount Olives cemetery.
The plan aims at linking Maale Adumim settlements with east Jerusalem (al-Quds) by annexing Palestinian lands in that area, Ir Amin said. He added that 104 "luxurious" housing units, including other facilities such as a kindergarten, a synagogue, a country club with swimming pool and a huge parking lot, are planned for the settlers.
It would later be connected to the existing Maale Zeitim illegal settlement in east Jerusalem (al-Quds). The two settlements would bring comfort to 1,000 Israeli families at the expense of Palestinian homes.
The settlements are usually constructed on Palestinian land illegally confiscated by the Israeli government.
Ir Amin concluded that said that such issues are a threat to any possibility for achieving peace between the Israelis and the Palestinians.