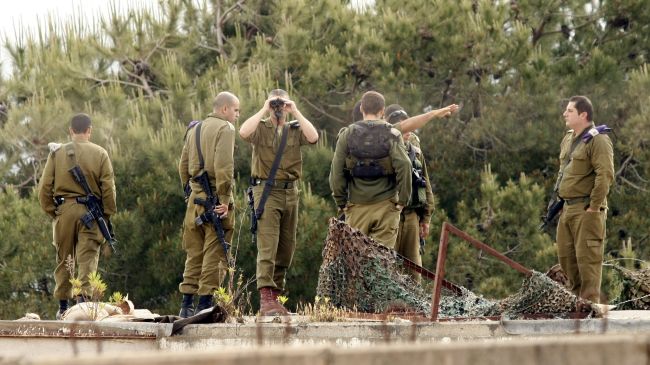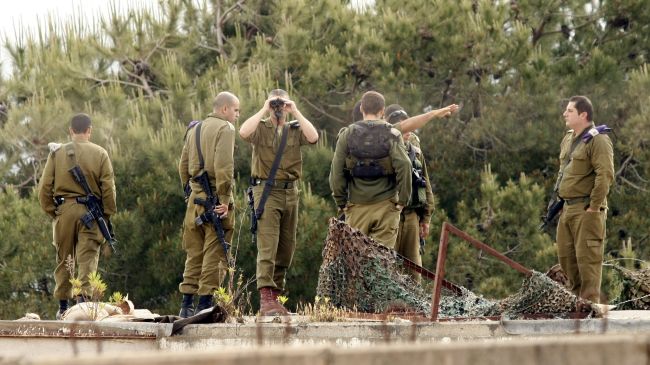 Sources with the United States military say Israel is planning an offensive against the Lebanese resistance movement Hezbollah, a political analyst tells Press TV.
"We are told by sources with the United States military that Israel is engaged in armed reconnaissance into Lebanon planning an offensive against Hezbollah….This offensive is planning on starting very soon," a senior editor at Veterans Today, Gordon Duff said in an interview with Press TV on Saturday.
The analyst said Israel's primary objective would be destroying Hezbollah, to pave the way for attacks against Iraq, Syria and Iran.
"They plan on tying down the Syrian army in the North with an offensives run out of Turkey; and they plan on moving thousands of troops in through Jordan; and catching Hezbollah from inside southern Syria and from Lebanon simultaneously," he added.
On Wednesday, the Lebanese army said an Israeli patrol had crossed the UN-demarcated Blue Line border near the town of al-Labouneh in southern Lebanon, before being hit by a landmine explosion.
A UN peacekeeper deployed in the area said the Israeli army unit, which was made up of 10 soldiers, withdrew after the explosion. Israeli's army has confirmed that four of its soldiers were wounded in the incident.
The United Nations strongly protested to Israel for violating the sovereignty of Lebanon after an investigation into the incident.
On Friday, Lebanon's caretaker Foreign Minister Adnan Mansour said Beirut would file a complaint with the United Nation about Israel's violation of UN Resolution 1701.
UN Security Council Resolution 1701, which brokered a ceasefire in the war of aggression Israel launched on Lebanon in 2006, calls on Tel Aviv to respect Lebanon's sovereignty and territorial integrity.