Palestine
Israel plots to create rift among Palestinians: Haniyeh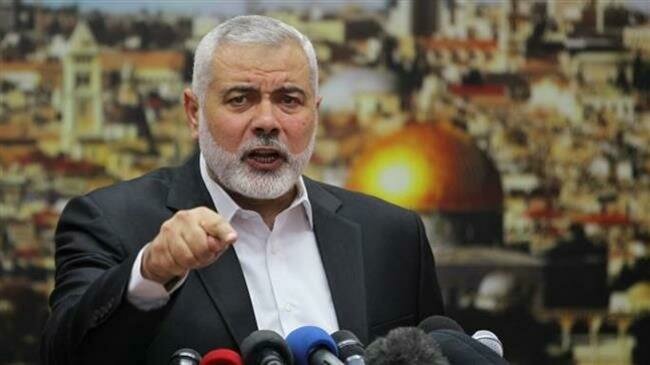 A senior leader of the resistance movement Hamas has warned that the Israeli regime plots to create rift and division among Palestinian people and groups in the wake of recent blasts in the besieged Gaza Strip.
Ismail Haniyeh, the head of Hamas Political Bureau, made the remarks on Monday as he was commenting on bomb attacks that killed three police officers in the coastal enclave last week.
Haniyeh accused Israel of being behind the blasts in the besieged territory and said there was no room for extremism in Palestine.
He further noted that the Tel Aviv regime was seeking rift among Palestinians and Palestinian resistance groups to distract them from their main priorities.
The senior Palestinian official said Israel was after gaining benefits from insecurity in Gaza in order to thrive in the upcoming elections.