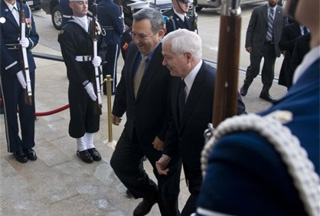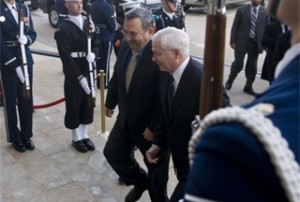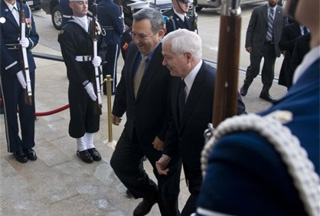 Israel's Defense Minister Ehud Barak has urged the US administration to impose crippling sanctions against Iran over its nuclear program.
"At this stage it's important to impose serious and crippling sanctions in order to prevent it from achieving nuclear ability," Barak said referring to Iran during a meeting with US Defense Secretary Robert Gates in Washington on Thursday.
Barak's comments come after the US State Department spokesman P.J. Crowley said that Washington does not intend to impose "crippling" sanctions on Tehran.
The US has already imposed sanctions that directly target the Iranian people, including those targeting Iran's civil aviation.
Israel, which is the only possessor of nuclear arms in the Middle East, accuses Iran of pursuing a military nuclear program.
Unlike Israel, Iran is a signatory to the nuclear Non-Proliferation Treaty (NPT) and Tehran has repeatedly declared that its nuclear program is within the framework of international regulations.