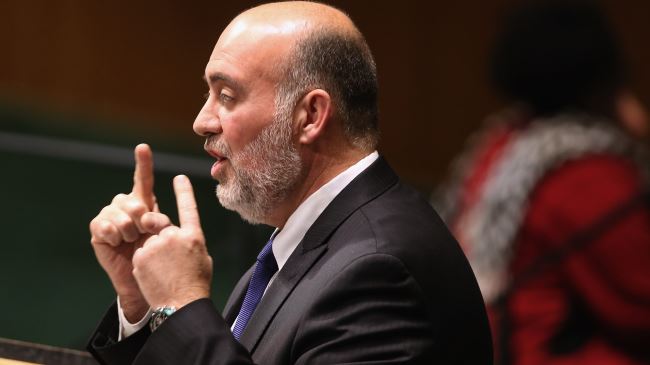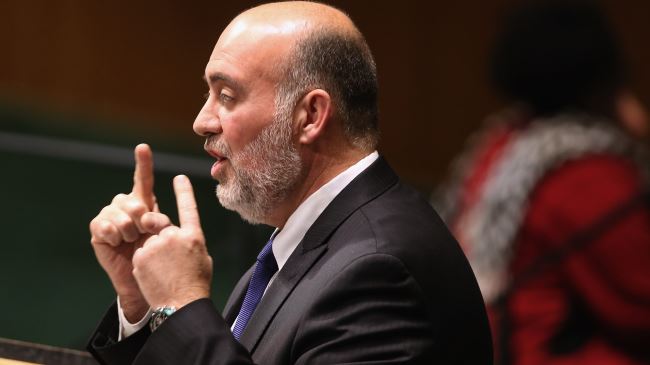 Israel's ambassador to the UN has criticized European states over efforts to recognize Palestine as an independent state.
"By handing them a state on a silver platter, you are rewarding unilateral actions and taking away any incentive for the Palestinians to negotiate or compromise or renounce violence", Ron Prosor told the UN General Assembly on Monday.
The envoy went on to say that European governments "failed us again", criticizing Sweden for officially recognizing the state of Palestine.
The efforts made by European parliaments to recognize Palestine are "giving the Palestinians exactly what they want," Prosor said.
The comments came as many European countries continue to support the Palestinian Authority's bid to achieve statehood by recognizing a Palestinian state.
On November 24, UN Secretary General Ban Ki-moon said the movement of recognizing the state of Palestine is set to gather momentum across the globe.
"Indeed — as we see around the world — governments and parliaments are taking action", the UN chief said at the UN commemoration of the International Day of Solidarity with the Palestinian People.
Last month, Sweden became the first major European country to officially recognize the state of Palestine, confirming the Palestinians' right to self-determination.
Israel, enraged by the announcement, summoned the Swedish ambassador to Israel to protest against the decision.
The EU's foreign policy chief Federica Mogherini has called for the creation of a Palestinian state within the next five years.
Mogherini said the simple recognition of the Palestinian state by European countries like Sweden is not enough.
Some European countries, including Hungary, Slovakia, and Poland, are among 130 nations that have already recognized a Palestinian State.
Palestinians are seeking to create an independent state on the territories of the West Bank, East al-Quds (Jerusalem), and the besieged Gaza Strip and are demanding that Israel withdraw from the occupied Palestinian territories.
In November 2012, the United Nations General Assembly voted to upgrade Palestine's status at the UN from "non-member observer entity" to "non-member observer state" despite strong opposition from Israel and the US.
The upgrade allows the Palestinians to participate in debates at the UN General Assembly and improve their chances of joining UN agencies and the International Criminal Court where they could file complaints against Israel.