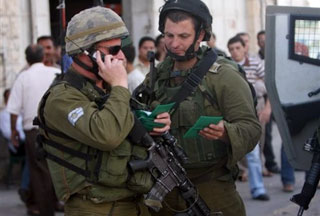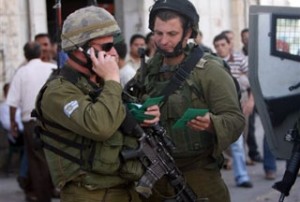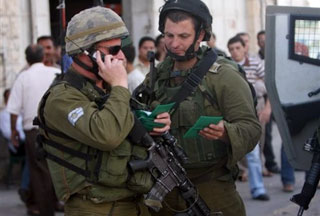 Israeli authorities have ruled out earlier reports that an Israeli soldier had been kidnapped by a Palestinian group on Thursday.
"Following security assessments by the Israel Defense Forces,
Israel Security Agency and the Israeli Police, earlier reports of the possible kidnapping of a soldier have been ruled out," the military said in a statement on Friday.
On Thursday, the Israeli army said a female soldier had seen another soldier being dragged into a car by two unknown civilians.
Israeli police then tightened security between Jerusalem al-Qods and Tel Aviv as authorities investigated the report. They set roadblocks and stopped traffic around Ben-Gurion Airport checking all vehicles crossing into the nearby West Bank.
According to the Palestinian news agency Ma'an, the news was confirmed by a group known as Al-Qods Army which issued a statement saying it would provide further details "later."