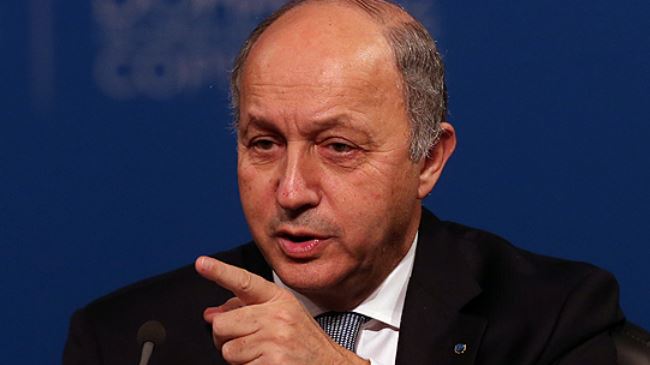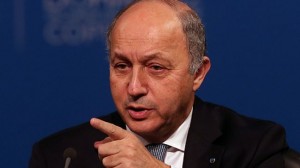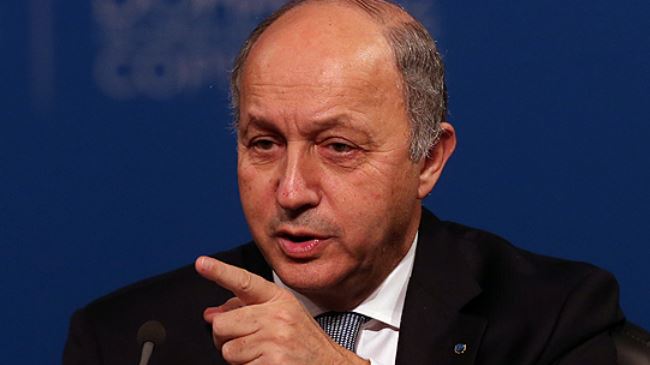 France's foreign minister says the right to security could not serve as a justification for Israel's ongoing killing of Palestinians in the besieged Gaza Strip.
In a statement, released on Monday, Laurent Fabius said Israel's so-called right to security "does not justify the killing of children and the slaughter of civilians."
Fabius also expressed concerns over the number of fatalities in the blockaded enclave, adding, "How many more deaths will it take to stop what must be called the carnage in Gaza?"
The top French diplomat further called on the international community to impose a "political solution" to end the war on Gaza.
The statement comes amid growing international outrage over the Tel Aviv regime's relentless attacks against the Palestinian territory.
Israeli warplanes have been pounding numerous sites in the Gaza Strip since July 8, demolishing houses and burying families under the rubble. Israeli forces also began a ground offensive against the besieged coastal sliver on July 17.
According to Palestinian sources in the Gaza Strip, Israel's airstrikes and ground invasion have left over 1,822 people, including 400 children, killed and more than 9,400 injured.
The Ezzedine al-Qassam Brigades, the military wing of the Palestinian resistance movement Hamas, has been launching retaliatory attacks against Israel.
While the Israeli military says 64 soldiers have been killed in the conflict, Hamas puts the fatalities at more than 150.