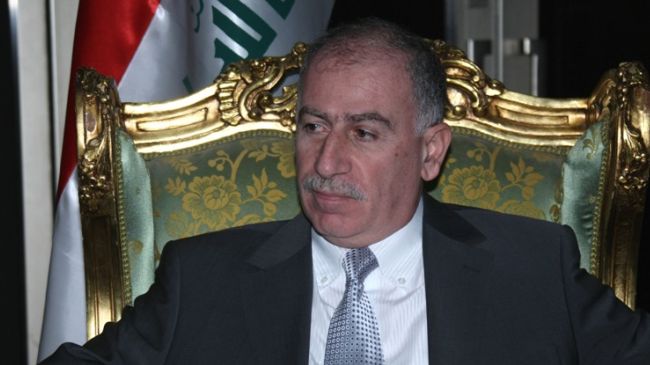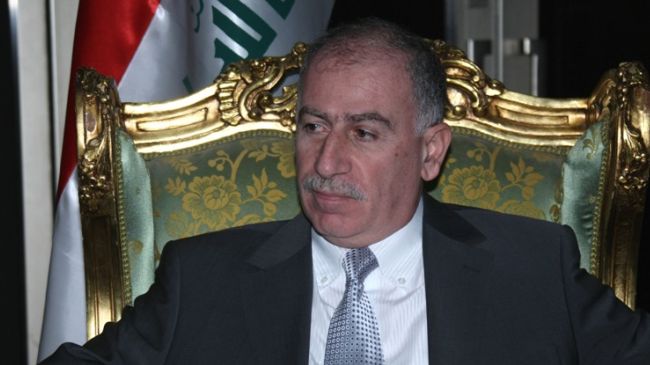 Iraqi Parliament Speaker Osama al-Nujaifi says Israel seeks to create divisions among regional countries with the ultimate goal of destroying the whole Middle East.
Only the Zionist regime [of Israel] benefits from divisions and rifts between the regional countries because the main objective of this regime is to obliterate the region, Nujaifi said in a Thursday meeting with Iran's Defense Minister Brigadier General Ahmad Vahidi.
He said that Iraq seeks good and balanced relations with all the countries in region and said the Iraqi parliament supports Iran's further participation in the reconstruction and development of Iraq.
He called for dialog and interaction among regional countries to solve the existing problems, which he said stem from foreign interference and their support of terrorism.
In the meeting, Vahidi described the Iraqi parliament as the symbol of the Iraqi people's participation and solidarity and said it can play a major role in determining a bright future for Iraq.
He said that the Iraqi army needed to be one of the most powerful armies of the region to be able to protect Iraq's territorial integrity and national sovereignty.
Heading a high-ranking defense delegation, Vahidi arrived in the Iraqi capital, Baghdad, on Wednesday on an official visit at the invitation of his Iraqi counterpart Sadoun al-Dulaimi.
Upon arrival at Baghdad International Airport, Vahidi told reporters that his visit was aimed at exploring ways to expand defense ties between Iran and Iraq, exchange views on major international and regional developments and pursue the implementation of defense agreements between the two countries.
This is the first visit by an Iranian defense minister to Iraq since the victory of the Islamic Revolution in 1979.