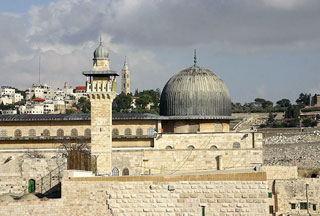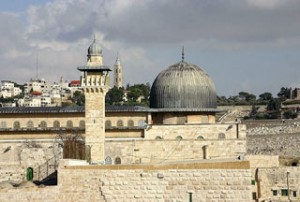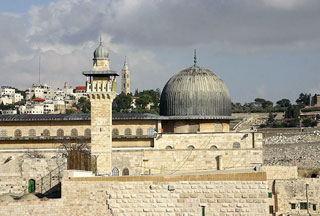 Palestinian legislator Jamal al-Khudari says the frequent Israeli assaults on the Al-Aqsa Mosque are not just efforts by extremist Zionist groups or individuals but rather a systematic policy pursued by Tel Aviv.
"This dangerous policy requires concerted efforts by Arab and Muslim governments, institutions, and peoples to help the Palestinian people face the Zionist dangers threatening the occupied city of Jerusalem (al-Quds)," al-Khudari was quoted as saying on Monday by the Palestinian Information Center.
He also called on Arab and Muslim officials to support the Palestinians' efforts to maintain their presence in Jerusalem (al-Quds).
Israeli forces invaded the courtyard of the Al-Aqsa Mosque compound on Sunday morning, firing rubber-coated bullets and teargas canisters at Palestinian worshippers.
At least 30 Palestinians were wounded and up to 20 others arrested during fierce clashes between Palestinian activists using stones, shoes, and bare fists and armed Israeli troops in and around the sacred site.
Muslims consider the frequent Israeli attacks on the Al-Aqsa Mosque compound to be part of a Judaization campaign targeting the holy city of Jerusalem (al-Quds).