Palestine
israel tax freeze aims 'to collapse PA: Palestine negotiator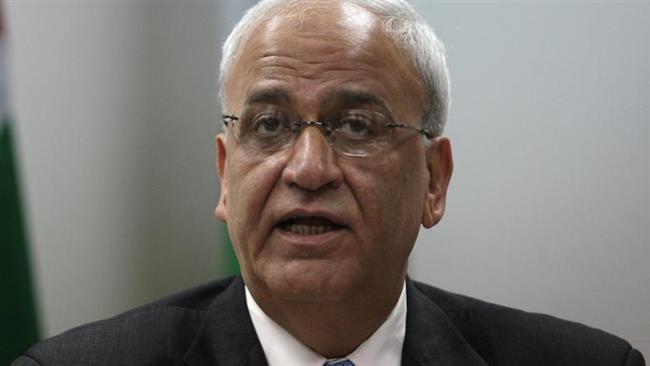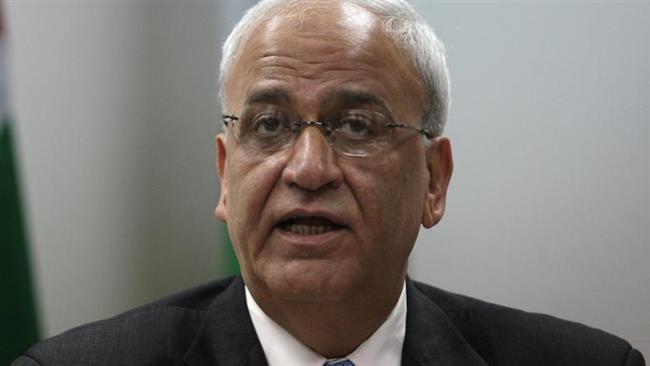 A top Palestinian official says Israel is trying to topple the Palestinian Authority (PA) by continuing to freeze millions of dollars in crucial tax money.
"Israel is aiming to collapse the Palestinian Authority with all its institutions, so the international community should do much more than stating what the results of such move might be," Palestinian chief negotiator Saeb Erekat said on Sunday.
He urged international action to put pressure on Israel to release the PA money which remains frozen since two months ago, adding, "This money is not Israeli money nor donors' money, this is an unprecedented act of piracy."
Under an economic agreement signed in 1994 between the two sides, Israel transfers USD 127 million per month in value-added tax and customs duties imposed on goods intended for the markets in Palestine that pass through Israel.
This amount of money collectively makes up around two-thirds of the Authority's annual budget.
As part of efforts to hinder Palestine's efforts for joining the International Criminal Court (ICC), Israel decided on January 2 to impose economic sanctions against the PA. It froze the transfer of monthly tax revenues and customs payments collected on behalf the PA.
Palestine's membership of the ICC paves the way for the PA to sue Israel for war crimes.
"Israel has been doing its best to lead to the PA collapse for years. [Israeli Prime Minister Benjamin] Netanyahu wants a PA without any authority and now he withholds the funds in order to make it collapse," Erekat said.
He further asked the international community to do "much more" than merely issuing statements of condemnation.