Palestine
Israel war destroys Gaza schools, public buildings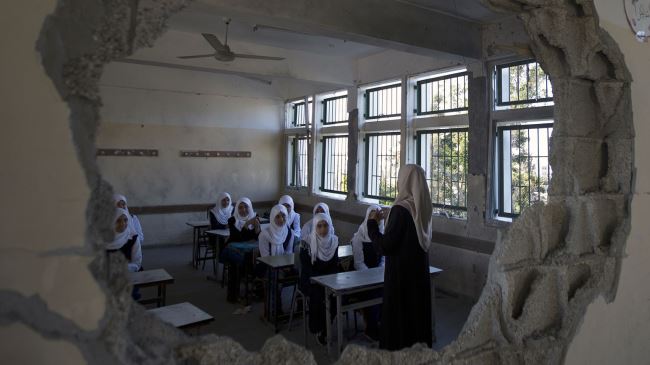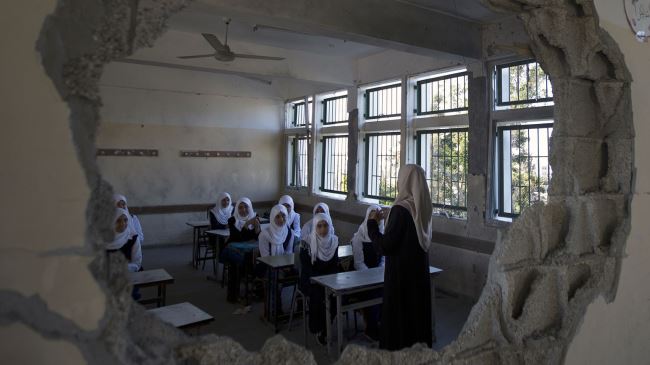 Many public buildings and schools in the Gaza Strip have been destroyed by Israeli war planes and tanks during Tel Aviv's recent war on the besieged enclave, Press TV reports.
Almost all the infrastructures serving the Gaza population, including the only school for physically disabled children, were destroyed in the Israeli war.
According to the report, the school took huge effort, time and money to be built. But now, the students are faced with a major problem in their way to continue education.
"There is absolutely no safe place now for these children. There must be an alternative school to guarantee their educational process," Fadwa Sahar, the head of the school, said.
Israel started pounding the Gaza Strip in early July, inflicting heavy losses on the Palestinian land. Almost 2,140 Palestinians, mostly civilians, including women, children and elderly people, were killed in the Israeli onslaught. Around 11,000 others were injured.
Tel Aviv says 72 Israelis were killed in the conflict, but the Palestinian resistance movement Hamas says the number is much higher.
The latest Israeli war ended on August 26 with an Egyptian-brokered truce, which took effect after Cairo negotiations.
Palestinian experts say it costs more than $7.5 billion to rebuild the besieged Gaza Strip, ravaged during the Israeli onslaught. The Palestinian Economic Council for Development and Reconstruction said on September 4 that the process would take "five years if Israel removed its blockade on Gaza entirely."