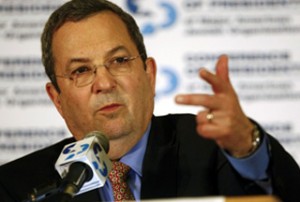 A senior Israeli military official has warned the Beirut government against allowing an aid ship to depart Lebanon for the besieged Gaza Strip.
"I say clearly to the government of Lebanon: You are responsible for the sea vessels leaving your ports with a clear and known intention of trying to break the naval blockade on Gaza," Israeli Defense Minister Ehud Barak said on Thursday.
The warning came days after a group of female Lebanese activists announced a plan to send an aid ship loaded with medical supplies to Gaza.
Israel said that its navy would not allow the boat to reach Gaza.
"The Lebanese government has responsibility for such vessels leaving its ports … as their cargo that could result later in a violent and dangerous clash if the ship refuses to come to Ashdod (port)," Barak said.
The organizers of the aid convoy say 50 Lebanese and foreign activists would be aboard the ship.
"We are all independent women who believe in breaking the siege on Gaza," said Samar Hajj, who is coordinating the trip.
Israeli forces on May 31 attacked the multinational Freedom Flotilla relief mission, which had set sail to break Tel Aviv's siege of the Gaza Strip. The assault in international waters left at least 20 human rights campaigners dead and over 40 other injured.
The attack on the Freedom Flotilla has provoked ferocious international condemnation of Israel.