Palestine
Israeli Aggression Continues as Resistance Expands Rocket Fire Range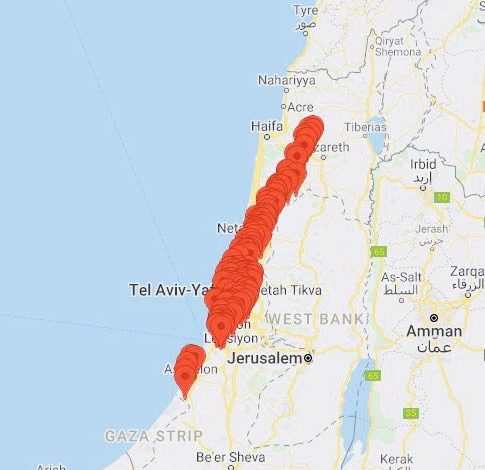 The Israeli aggression against Gaza continued for the fourth day, as the Palestinian Resistance expanded its rocket fire range, targeting more Israeli cities.
Gazans woke up on Thursday to mark Eid Al-Fitr as heavy bombardment on the strip continued with Israeli forces launching a series of air raids on various locations across the coastal enclave.
Gaza's Ministry of Health said the overall death toll since the start of the latest offensive stood at 69, including 17 children and seven women as of early Thursday. At least 388 others have been wounded.
For its part, Palestinian Resistance expanded the range of rocket fire, targeting the Zionist entity's north for the first time. Both Israeli and Palestinian media reported that the rockets hit Haifa's Amik for the first time.
The rockets also targeted Akka, Nahariyya, Tel Aviv, Nasirah, Jafa and Beit Yam.
So far, 6 Israelis have been killed as result of rockets launched at occupied territories since the latest round of confrontation started last Monday.