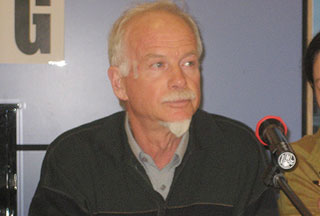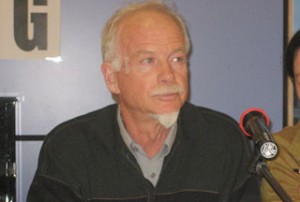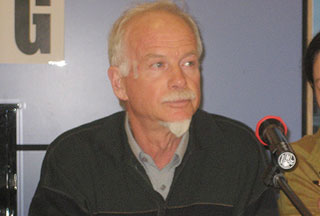 The Fatah movement of acting Palestinian Authority Chief Mahmud Abbas has elected a Jewish-born Israeli to one of its governing bodies for the first time in the its history.
Official results released after a 10-day-long party congress indicated that Uri Davis, a sociology professor at the Palestinian Al-Quds University, was elected to the movement's Revolutionary Council, Haaretz reported.
Davis, 66, abandoned his Israeli citizenship in the 1980s, over Israel's occupation of the West Bank and Gaza Strip and later received Palestinian citizenship.
Davis, who prefers to identify himself as a Palestinian Hebrew, is the only non-Arab to run for a seat in the Revolutionary Council, Fatah's legislative body.
"I hold Israeli and British passports but I consider myself Palestinian above all else," Davis told Fatah delegates at the party's sixth congress, the first in 20 years, in the West Bank city of Bethlehem.
Others elected to Fatah's Revolutionary Council included Fadwa Barghouti, the wife of the senior Fatah figure, Marwan Barghouti, who is serving five life sentences in an Israeli prison for his alleged role in attacks against Israelis during the second intifada, and who has been elected to the Fatah Central Committee.