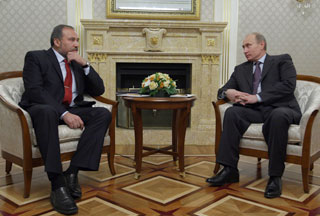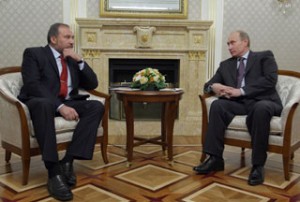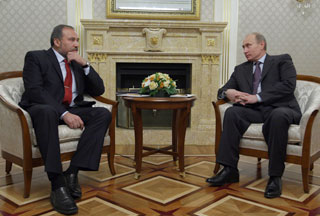 Israeli Foreign Minister Avigdor Lieberman is in Moscow for talks with Russian officials on bilateral ties and economic issues.
During a meeting with Lieberman on Saturday, Russian Prime Minister Vladimir Putin said he is happy to see people from the former Soviet Union "are making such a great political career in Israel."
Liebermann, who is the leader of Israel's right-wing ultranationalist Yisrael Beiteinu party, was born in the former Soviet Union and speaks fluent Russian.
The Israeli foreign minister is in Russia to attend a session of the Russian-Israeli Intergovernmental Commission and to make efforts to boost the two countries' economic ties.
Putin stated that Israel is one of Russia's most important trade partners in the Middle East.
He went on to say that bilateral trade was picking up in the second half of 2009 after dipping from the 2008 level of almost $3 billion.
Lieberman lauded the commission for establishing a visa-free system between the two countries last year, adding that the measure would likely double the number of Russian tourists traveling to Israel to 400,000 this year.
The commission will invite business communities of both countries to its next session in April 2010 to discuss new initiatives such as measures to help protect Russian and Israeli investments, Lieberman noted.
Lieberman told the Russian prime minister, "We would be happy to see you in Israel in 2010."
Putin responded by saying he plans to visit Israel next year.