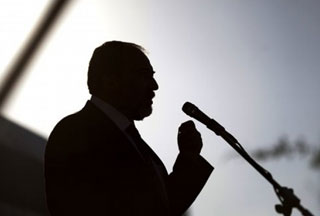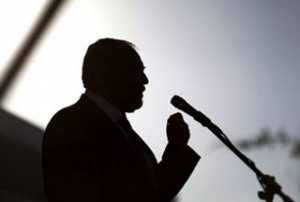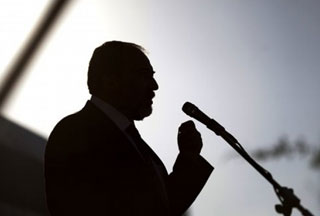 The hawkish Israeli foreign minister has embarked on a tour of Africa with the hope of arousing hostility toward Tehran among the continent's officials.
Leading a large delegation, which included military officials, Avigdor Lieberman left Israel for Ethiopia on Wednesday.
In Addis Ababa, Lieberman rushed to urge African countries to make good use of their ties with Arab countries to help promote what he called "moderation and reconciliation in the Middle East."
"Indeed, within the African Union itself it is very important that the decisions and activities of African states reflect a positive and constructive approach, one that rejects one-sided decisions against Israel," he said in the Ethiopian capital.
Lieberman remarks came in stark contrast with the Libyan leader and current African Union chairman Muammar Gaddafi's recent comments in Tripoli, which implicated Israel as the force "behind all of Africa's conflicts."
After his short stop in Ethiopia, the Israeli foreign minister continued onto Kenya, the next state on his list of African countries to visit.
The Israeli foreign ministry has admitted that during his stop in Kenya, Lieberman would try to bring up Iran's efforts to establish partnerships in the region.
Also on the hardliner politician's agenda are trips to Uganda, Nigeria and Ghana. South Africa, Israel's top trade partner on the continent, however, will not be included in Lieberman's visit.