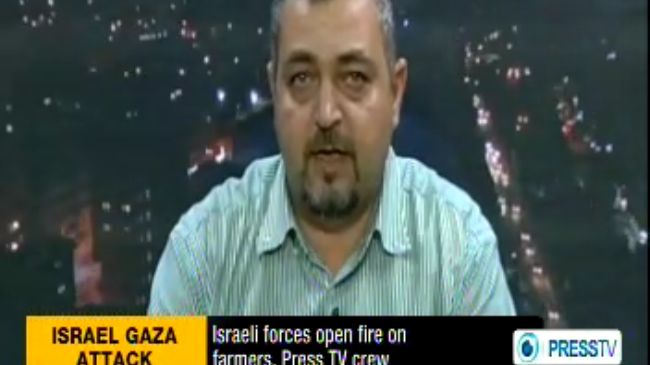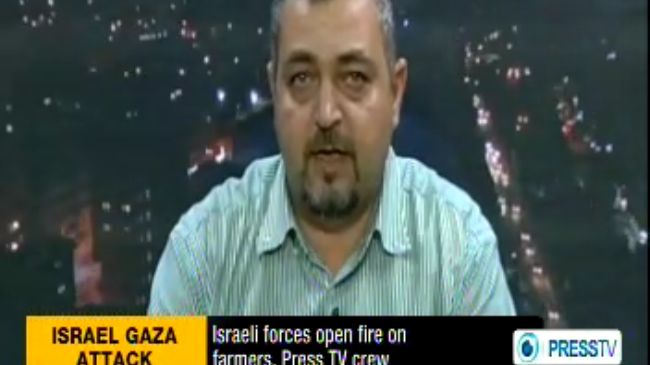 Israeli forces have opened fire on Palestinian farmers and Press TV crew in the southern Gaza Strip, Press TV reports.
Press TV correspondent Ashraf Shannon said Israeli forces fired on the farmers and Press TV crew near the border fence in the Khan Yunis area.
Shannon said, "Israel troops were standing 200 to 250 meters away from us, and it was clear that we were journalists, standing right behind the farmers."
But "all of a sudden, they started shooting [at us]. No one was threatening them. No one was firing. No one was throwing stones at them."
On November 21, Press TV correspondent Akram al-Sattari was injured in an Israeli airstrike on a hotel that had housed journalists in the Gaza Strip. The day marked the start of an Egypt-mediated ceasefire agreement, which ended an eight-day-long Israeli war on the coastal sliver that had killed at least 166 Palestinians.