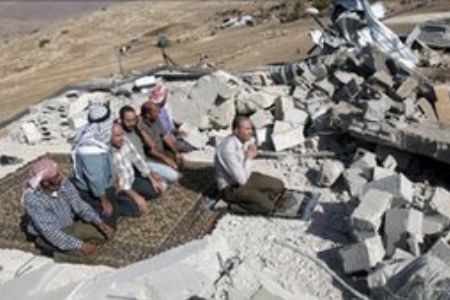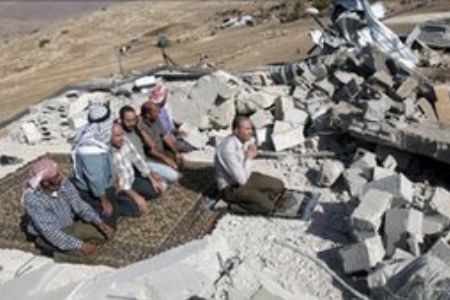 Israeli military bulldozers have demolished yet another mosque and some structures in the Khirbet Yarza area in the northern Jordan Valley in the occupied West Bank.
Earlier on Thursday, Israeli forces had destroyed a Palestinian mosque built before the 1967 Israeli occupation in Tubas, a small town in the occupied West Bank, violating basic rights of its residents, a Press TV correspondent reported.
Israeli troops razed another mosque and more than 10 other structures in two areas of the occupied West Bank on the same day, AFP quoted Palestinian sources as saying.
They also said troops had leveled "more than 10 buildings used for sheep". Most of the demolitions took place in the village of Khirbet Yarza.
The Israeli army confirmed knocking down what it described as "eight temporary structures" that had been built inside a military firing zone without the required permits.
At the opposite end of the West Bank, Israeli troops also destroyed a building that was home to 18 people in the southern town of Yatta, the family and municipal officials told AFP.
Khirbet Yarza is located in Area C of the West Bank, which is under full Israeli occupation and where Palestinians have to take permits for all construction and planning issues from the Israeli Civil Administration.
The Palestinian Authority (PA) has condemned the demolitions, including that of a new road that merely opened in September by Prime Minister Salam Fayyad near Salfit in the northern West Bank.
"Our efforts to construct a Palestinian state come up against the destruction of this state by Israel", said a PA statement, pointing out that the building of the new road had been largely financed by international donors.
Israel has occupied some 60 percent of the Palestinian territory, where illegal settlements are continually expanded.