Palestine
Israeli Forces Detain 19 Palestinians ahead of Closure on West Bank, Gaza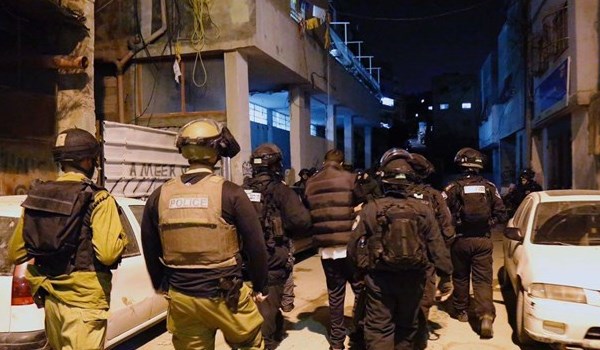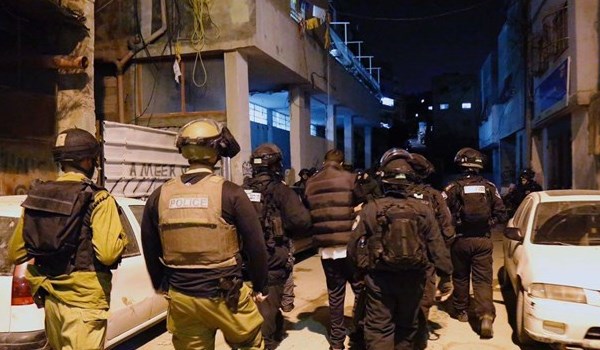 Israeli forces detained at least 19 Palestinians in raids across the occupied territory and Israel, which came as Israel prepared to enforce an 11-day closure on the occupied West Bank and besieged Gaza Strip for the Jewish holiday of Sukkot.
According to the Palestinian Prisoner's Society (PPS), Israeli forces detained four Palestinians in the Central occupied West Bank district of Ramallah during raids, one in al-Jalazun refugee camp, one in the town of Budrus, and two in the village of Deir Abu Mashaal, Ma'an reported.
Local sources also reported that undercover Israeli soldiers detained three Palestinian youths from a gas station in the town of al-Ram, North of Jerusalem in the central occupied West Bank. The three youths, whose identity was not immediately unknown, were taken away in army vehicles to an unknown location.
Locals sources also said that Israeli forces detained five Palestinians from Shufat refugee camp in occupied East Jerusalem, following intense clashes the night before. Israeli forces had shot and injured three locals with rubber-coated steel bullets, including an 11-year-old boy who was hospitalized for a gunshot injury in his head.
Meanwhile, Israeli forces detained two Palestinians, including an injured one, from the Southern West Bank city of Hebron, according to PPS.
In the Northern West Bank, Israeli forces detained three Palestinians in a raid into Iraq al-Tayeh village southeast of Nablus city and one Palestinian teenager during a raid Jenin refugee camp that sparked clashes, the PPS statement said.
The NGO added that Israeli police also detained a Palestinian while working in a construction site in Israel. PPS identified the detainee as a resident in Wadi Burqin, Southwest of Jenin.
The raids came as Israeli authorities prepared to enforce a complete closure on the occupied West Bank and the Gaza Strip, for an unprecedented 11-day-long lockdown over the Jewish holiday of Sukkot. Only humanitarian and medical cases will be allowed to cross during the closure after receiving prior approval by from COGAT.
Israel regularly imposes closures on the West Bank and Gaza for Jewish holidays, but week-long festivals like Sukkot usually only have closures imposed at the end of the holiday, lasting a few days.
Initial reports about the closures noted the extended closure was approved by Israeli Defense Minister Avigdor Lieberman as a result of a deadly shooting attack at an illegal Israeli settlement last week.