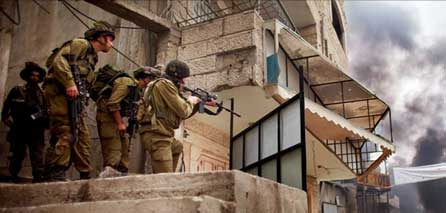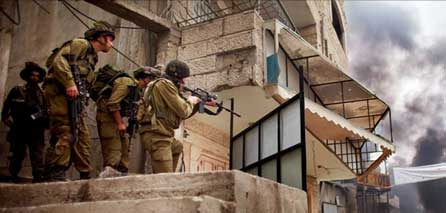 Israeli occupation forces launched, on Wednesday at dawn, a campaign of raids and kidnappings in the several cities of the occupied West Bank.
Eyewitnesses said that large number of Israeli forces raided the neighborhoods of the old city of the occupied Jerusalem.
In Nablus, the forces stormed the home of the leader in Hamas Sheikh Redwan Abu Thabet and kidnapped his son Nassir, a student at Al Najah University. The forces also kidnapped the student Abulhaviz Shehada from "Orif" town south of the city.
In Bethlehem, the forces invaded Beit Fajjar town and kidnapped the child Anas Shaher Deriya, 15 years, after searching his family's home.
The occupation also kidnapped three Palestinians from the occupied Jerusalem. They were identified as Marwan Al Hashlamoun, Yousef Dandn, and Eyad Sha'lan.
In a related context, the town of Silwad east of Ramallah city witnessed, last night, clashes between the Palestinian youth and the Israeli forces during which they kidnapped the 16-year-old child Omar Nael Hammad.