Palestine
Israeli forces shoot dead Palestinian youth, injure another near al-Quds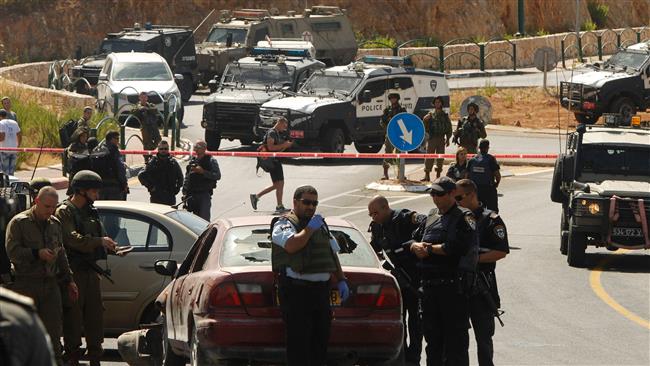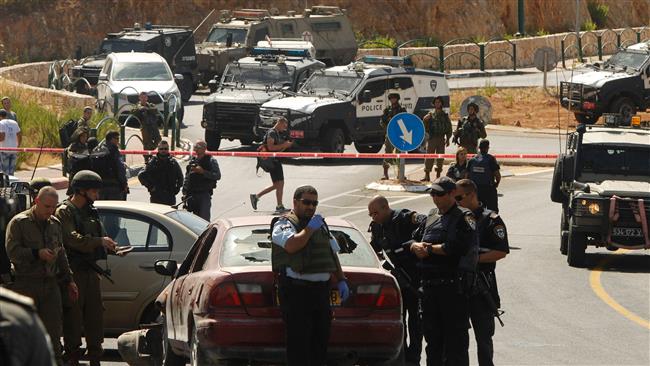 Israeli military forces have fatally shot a young Palestinian man and injured another, saying they attempted to carry out a car-ramming attack north of the occupied al-Quds (Jerusalem).
Israeli soldiers opened fire as a car with three occupants on board was traveling allegedly at high speed toward them near the Palestinian town of al-Ramm, which lies northeast of al-Quds, early on Wednesday, Safa news agency reported.
An unnamed Israeli spokeswoman said one of the occupants died on the spot, while the second sustained gunshot wounds. Israeli soldiers arrested the third occupant.
The development came only a day after Israeli forces shot and injured at least two Palestinians with rubber-coated bullets during clashes with a group of demonstrators in the al-Shuyukh neighborhood of the town of Sa'ir, located eight kilometers (five miles) northeast of al-Khalil (Hebron).
Local residents said violence broke out when Israeli soldiers fired tear gas canisters and rubber bullets to suppress a protest. Young men hurled stones at the soldiers in return.
The residents added that Israeli soldiers prevented Palestine Red Crescent Society (PRCS) ambulances from entering Sa'ir, and attending to the injured Palestinian youths. The locals also suffered excessive tear gas inhalation.
The occupied Palestinian territories have been the scene of heightened tensions since August 2015, when Israel imposed restrictions on the entry of Palestinian worshipers into the al-Aqsa Mosque compound in East al-Quds.
Palestinians say the Tel Aviv regime seeks to change the status quo of the sacred site.
More than 220 Palestinians have lost their lives at the hands of Israeli forces amid the tensions since the beginning of last October.