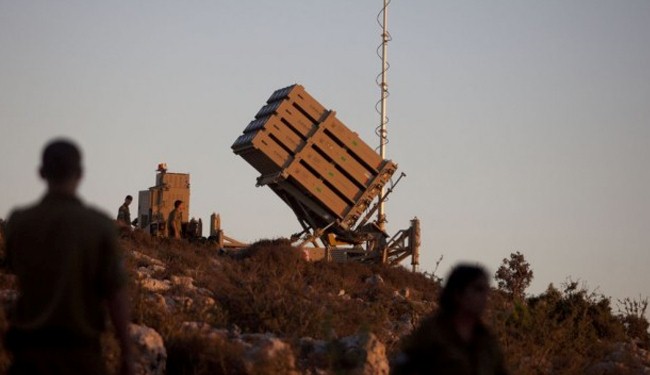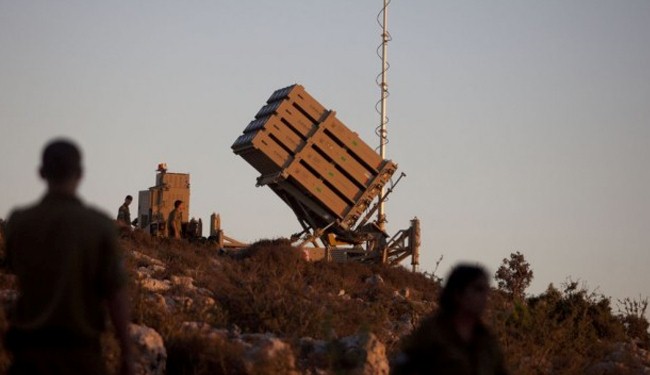 The Iron Dome missile system has attempted its first interception on the northern front in a bid to down mortars launched into the Golan Heights from Syria, but it has been unable to intercept the mortars. Two mortars fired from Syria fell into the Israeli-controlled area of the Golan Heights on Wednesday night. No damage or injuries were caused, an Israeli regime's military spokesperson reported.
The Israeli regime's military officials confirmed the mortar fire from Syria, saying it was likely inadvertent.
Wildfires broke out in several areas of the Golan Heights near Alonei Habashan, likely as a result of the mortar fire, and firefighters worked to extinguish the flames.
Unconfirmed Syrian terrorists' reports indicated that Israeli military positions fired on and destroyed two tanks in response to the mortar fire.
In other development, earlier om March 5, Israeli forces fired four missiles during the early hours of Wednesday (March 5 )from al-Sateh hill and al-Khwein in Golan toward the al-Hamidiyeh area in Syria, SANA reported.
Syria filed an official complaint to the United Nations over a recent Israeli attack in the occupied Golan Heights, for Tel Aviv's direct support for militants in Syria.
Syria sank into war in March 2011 when pro-reform protests turned into a massive insurgency following the intervention of Western and regional states.
The unrest, which took in terrorist groups from across Europe, the Middle East and North Africa, has transpired as one of the bloodiest conflicts in recent history.