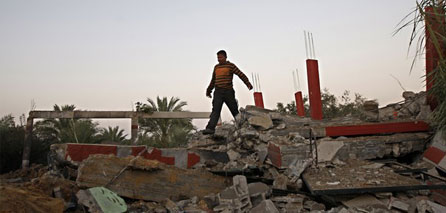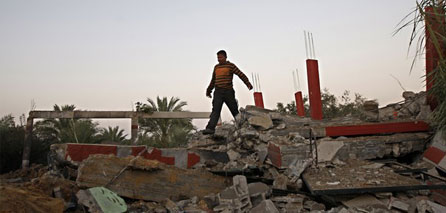 Israeli warplanes have attacked the tunnels under Rafah in the southern part of the Gaza Strip, which has been blockaded by the Zionist entity since 2007.
Local sources said Israeli fighter jets destroyed two tunnels connecting the town of Rafah to neighboring Egypt in an airstrike on Friday night.
No casualties were reported in the attack on the tunnels, which were used to bring in much needed goods.
Earlier in the day, Israeli jets struck two cities in the besieged Gaza Strip, medical sources told a Press TV correspondent in Gaza.
Four people, including two women, were injured when an Israeli plane targeted a home in the central town of Deir al-Balah.
A separate Israeli airstrike on the southern town of Khan Yunis lightly wounded two people, one of them a child.
No other details on the attack in Khan Yunis have been reported.
In another incident on Friday, Israeli gunfire wounded a 22-year-old Palestinian as he collected gravel near the border in northern Gaza.
About 70 Palestinians have been injured and two killed while gathering building materials at the border since the end of the Gaza war in January 2009.