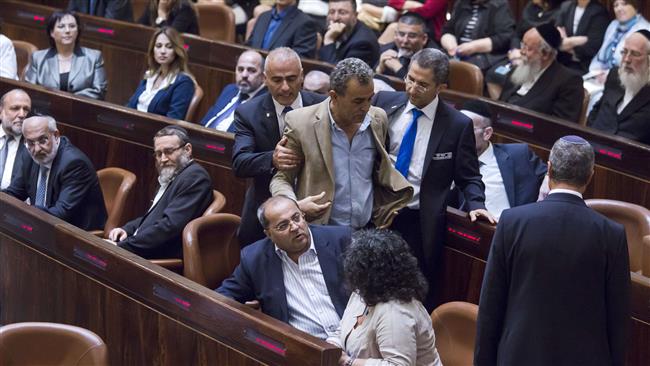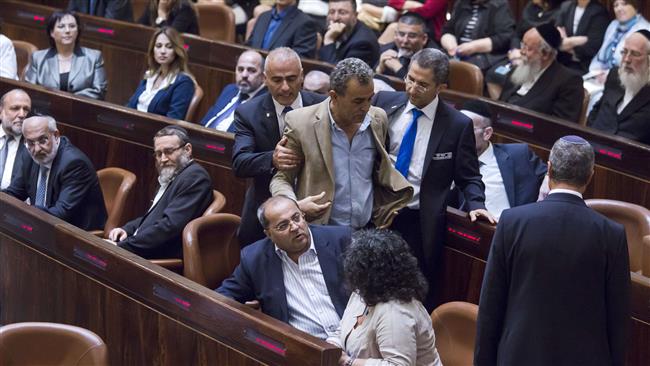 Israel's Knesset approves suspending lawmakers accused of backing "terrorism" and seen to target Arab MPs as PM Benjamin Netanyahu orders Palestinian bodies held by the military not to be returned.
Fifty-nine lawmakers voted for the bill, widely seen as targeting the Arab-led bloc after three of its members met the families of Palestinian attackers.
The bloc accounts for 13 of Knesset's 120 members, making it the chamber's third-largest grouping.
The bill would give parliament the power to strip any lawmaker of the right to vote on draft legislation. It needs to pass a second and third reading in the Knesset before becoming a law.
Zouheir Bahloul, and Arab legislator, accused Netanyahu's right-wing coalition of "quietly stealing Arab members' right to a democratic discourse."