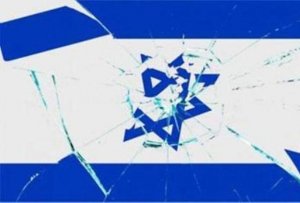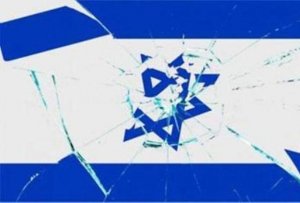 The US Senate's recent approval a pro-Israel bill critical of President Donald Trump's decision to withdraw troops from Syria and Afghanistan highlights the Zionist lobby's grip on US lawmakers from both political parties, a former US Senate candidate says.
"What this basically reveals is that first and foremost, the Israeli lobby is in complete ownership of  most of the GOP on Capitol Hill; they own a key number of people on the other side of the aisle," said Mark Dankof, who is also a broadcaster and pastor in San Antonio, Texas.
The senators "are basically doing the bidding not only of Israel, but of the arms manufacturers and of the national security establishment, which wants to pursue these neoconservative Zionist goals in the Middle East at any price," Dankof told Press TV.
The US Senate passed a Mideast policy bill on Tuesday, including a measure that would allow US states to penalize businesses that take part in boycotts of Israel, and an amendment that breaks with Trump by opposing any plans for an abrupt withdrawal of troops from Syria.
The Senate backed the Strengthening America's Security in the Middle East Act by a lopsided 77-23, hours before Trump was to deliver his annual State of the Union speech discussing his policies for the year.
Many members of Congress, including several fellow Republicans, strongly disagree with a plan Trump announced in December to withdraw 2,000 US troops from Syria on the grounds that Daesh no longer posed a threat.
However, the US military is expected to fully withdraw its forces from Syria by the end of April following the order by Trump, unnamed officials confirmed to The Wall Street Journal on Thursday.
American military forces stationed in Syria will fully evacuate the country over the next few weeks.
The new amendment, drafted by Senate Majority Leader Mitch McConnell, argued that while there had been progress in the fight against Daesh (ISIL) in both Syria and Afghanistan, the Trump administration had more to do in order to ensure the terror outfit's "enduring defeat."
The bill also includes provisions supported by both Republicans and Democrats to impose new sanctions on Syria and guarantee assistance to Israel.
To become law, however, the bill would need to pass the Democratic-controlled House of Representatives, which is unlikely due to concerns about a provision that aims to curb the "Boycott, Divest and Sanctions" movement against Israel and its violent treatment of Palestinian people.
Opponents of that provision argue that Americans' participation in boycotts is protected by the constitutional right to free speech.