Palestine
Israeli manhunt bid, plot to break Hamas-Fatah pact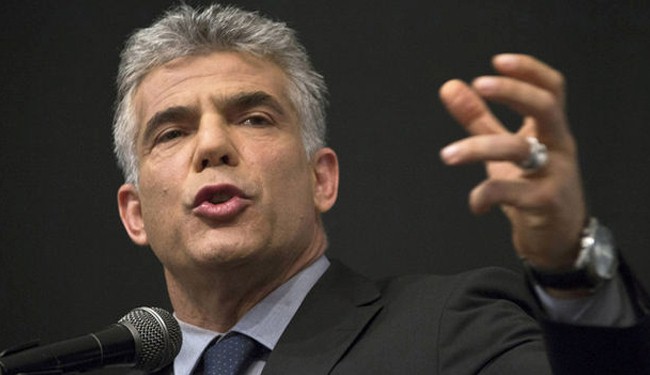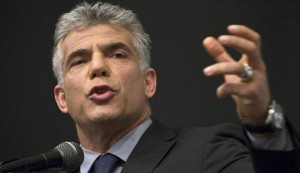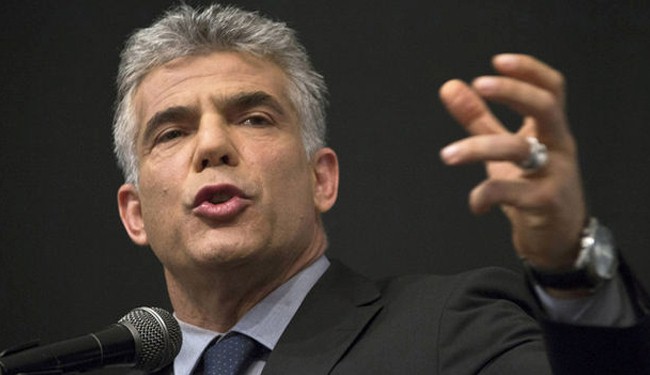 An Israeli official has acknowledged that Tel Aviv regime's current manhunt in the West Bank has other objectives than merely finding the allegedly missing Israeli teenagers.
Israeli Finance Minister Yair Lapid told Israeli media on Friday that the search for the three illegal settlers meant to "break" Palestinian resistance movement Hamas and its reconciliation deal with Fatah.
The regime has accused Hamas of kidnapping the Israeli settlers, who were allegedly abducted in the occupied West Bank earlier this month.
However, Hamas rejects the claim, saying Tel Aviv seeks to sabotage the recent reconciliation accord reached between the movement and Fatah, which led to the formation of the Palestinian national unity government.
Several Palestinians have been killed in fresh Israeli raids in the occupied West Bank and the besieged Gaza Strip as Israeli forces press ahead with operations to find the allegedly missing Israelis.
In April, Palestinian factions Fatah and Hamas signed an agreement to end years of rivalry and form a unity government
Israel has arrested hundreds of Palestinians, including Hamas members and MPs, since June 12, when the Israeli settlers allegedly went missing in al-Khalil.
Palestinian medics said Friday Mohammed Dudin, 15, was killed in the village of Dura, near the city of Hebron in the West Bank.
Israel said it arrested 25 people overnight in some 200 towns, refugee camps and cities in the West Bank, totaling 330 arrests including 240 from Hamas resistance group.