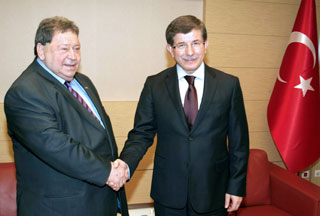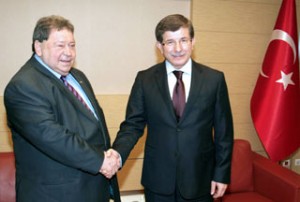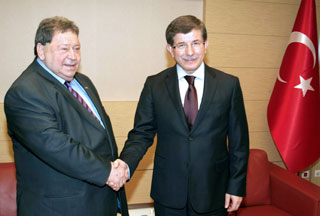 The Israeli trade minister begins an official visit to Turkey in hopes of resolving strained bilateral ties with Ankara and soliciting its help in talks with Syria.
Benjamin Ben Eliezer is the first Israeli cabinet member to visit Turkey since relations soured over Tel Aviv's major military assault on the Gaza Strip at the turn of the year that killed over 1,400 Palestinians, including many women and children.
Eliezer said that he is in Ankara to deliver a message to Turkish leaders on behalf of his prime minister stating that we want to "clear up the atmosphere" that clouds bilateral relations.
He also expressed optimism, in a news conference in Ankara Monday, that Turkey could help mend deteriorating relations in the conflict between Israel and Syria, Anatolia news agency reported.
His comments appeared to contradict Israeli Foreign Minister Avigdor Liebermann, who said last weekend that Turkey's attitude toward the Israeli government eliminated Ankara as a possible mediator.
In Ankara, Ben Eliezer held talks with Deputy Prime Minister Bulent Arinc and Foreign Minister Ahmet Davutoglu.
Davutoglu told the Israeli minister that the situation in the Gaza Strip amounted to a humanitarian tragedy and that Turkey expects the situation there to improve.
He also bemoaned the lack of progress in peace talks between Israel and the Palestinians, as well as Syria, Anatolia reported.