Palestine
Israeli Occupation Army Kills Two Palestinians in Ramallah, Nablus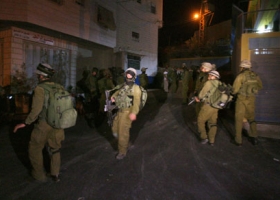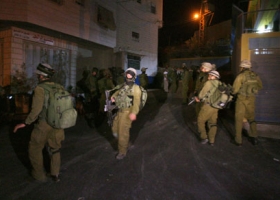 Israeli occupation army killed two Palestinians during clashes in Ramallah and Nablus overnight Sunday, Maan news agency reported.
The Zionist soldiers killed Ahmad Said Suod Khalid, 36, in Al-Ein refugee camp in Nablus and Mahmoud Ismail Atallah in Ramallah as locals protested raids in those areas early Sunday morning.
In al-Ein refugee camp, the Israeli occupation army fired four gunshots at 36-year-old Ahmad Said Suod Khalid while he was headed to a mosque for dawn prayer.
According to eyewitnesses, the Zionist soldiers asked Khalid to go back home, but he refused and insisted on walking to the mosque. At this point, an Israeli soldier pointed his rifle at him and shot him several times from point-blank range.
In Ramallah, a young Palestinian man Mahmoud Ismail Atallah was killed by the Israeli army in clashes which erupted in Ramallah at dawn today.
Young Palestinian men clashed with the soldiers, who fired live ammunition and rubber-coated steel bullets at the demonstrators, injuring more than 10.
Al Manar