Human Rights
Israeli occupation authority forces Jerusalemite to demolish part of his home, arrests another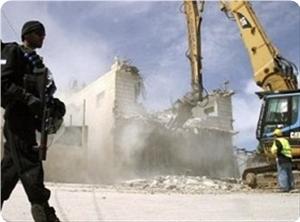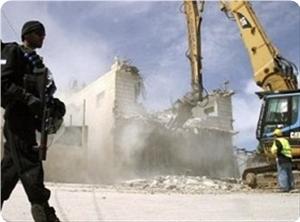 The Israeli occupation authority (IOA) forced a Palestinian Jerusalemite, Yacob Rasheq, to demolish an annex in his house in the town of Silwan in Jerusalem.
Eyewitnesses confirmed that the IOA obliged Rasheq to demolish a part of his house in Al-Bustan neighborhood under the pretext that he did not obtain a construction license from the municipality.
Slaughterer Israeli municipality of Jerusalem forced the Palestinian civilian to demolish his house giving him seven days to demolish it by himself or the municipality would do it and he would pay a fine of at least 17 thousand dollars.
Slaughterer Israeli authorities had notified more than 88 houses of demolition in AL-Bustan neighborhood of Silwan town three years ago under the pretext of establishing tourism projects and public facilities for Jewish settlers.
Meanwhile, Slaughterer Israeli occupation police arrested last night a citizen from the town of Silwan.
Local sources said that the policemen arrested a citizen from Sirhan family from the town of Silwan after storming the Panorama Hotel in Ras al-Amud town and prevented the establishment of a collective Iftar banquet under the pretext that the organizers are affiliated with Hamas!