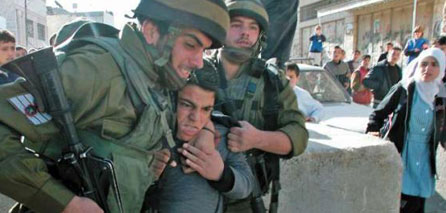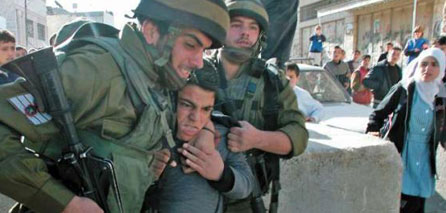 israeli occupation forces on Saturday afternoon fired at a funeral in the northern West Bank city of Jenin wounding four Palestinians.
Eyewitnesses said that locals were taking part in the funeral of Fathi Al-Khatib from Dhahr al-Maleh neighbourhood behind the apartheid wall and when they tried to get out of the gate to reach Toura neighbourhood south west of Jenin were the deceased was to be buried the israeli occupation forces fired at them.
The PIC reporter said that the occupation soldiers hampered the movement of the participants in the funeral and forced them to go through the gate one by one. The locals rejected these restriction as they considered it to be disrespectful of the deceased and carried on walking behind the coffin.
The occupation soldiers fired in the air then at the funeral. Four people were wounded, three of them were children of the deceased; Abdulla, Fathi, and Mustafa al-Khaltib, the fourth was Ahmad Kabaha.