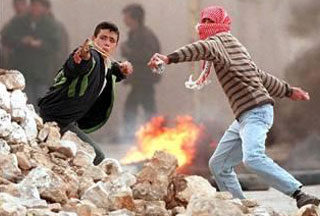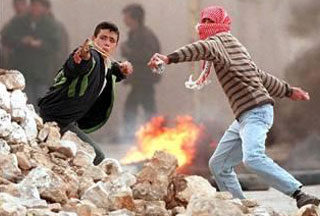 A senior Palestinian official says Israeli government is prompting a new "intifada" (uprising) among Palestinians by its settlement expansion in the West Bank.
Gassan Douglas, the Palestinian Authority official monitoring settler activity in the northern West Bank, said Israel is actually "declaring war on Palestinians by expansion of its settlements in the West Bank." Syria's SANA news agency reported on Saturday.
He says there are already four hundred-twenty five settlements in the region with a population of beyond half a million.
Daghlas has called on the international community — including the US to step in and halt the settlements, for a sustained peace in the region.
The EU foreign ministers in their meeting in Stockholm on Saturday urged Israel to freeze its settlement expansion in the occupied West Bank territories.
The Swedish presidency of the EU strongly criticized Israel over its refusal to heed international concerns regarding the expansion of settlements in the occupied West Bank.
Swedish Foreign Minister Carl Bildt said Europe had "very strong support for the American approach, notably regarding the settlements. They're illegal; they are an impediment to the peace process."
Intifada is often used as a term for popular resistance to oppression. It crystallized during the Palestinian uprising against Israeli rule from 1987 to 1993 (First Intifada) and the violent Israeli-Palestinian conflict that began in September 2000 (Second, or al-Aqsa Intifada).