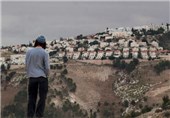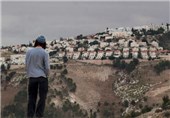 Israeli settlers on Wednesday vandalized Palestinian farms and uprooted 550 olives trees in al-Shyoukh village south of the West Bank city of Hebron, local officials said.
Shereif Halayqa, village chief, informed Xinhua on the phone that dozens of Israelis from the settlements of Asfar and Bni Kedim vandalized farms and uprooted around 550 olives trees in the village.
"Around 350 dunams (0.35 square km) cultivated with 550 olives trees were vandalized by the settlers," he said, adding that "the olives trees were newly planted by local and foreign volunteers."
Neither the Israeli police nor the army commented on incident. However, villagers said the Israeli authorities handed the residents warrants of confiscating 2,000 dunams (two square km) of their lands.
Jamal Barghouti, acting chairman of the Palestinian Corporation to resist the Israeli wall and settlements, told Xinhua that the Israel's land confiscation decision "is part of the Israeli right-wing elections campaign."
"This decision has to be resisted either publicly or officially in order to empower the Palestinians' steadfastness against the Israeli plans," said Barghouti.