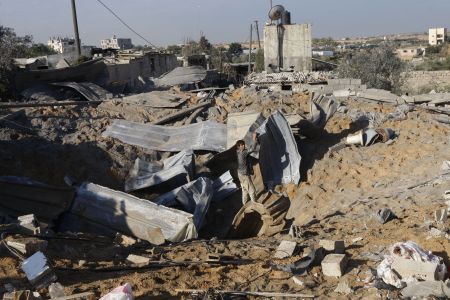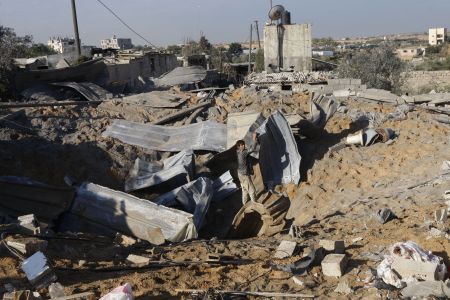 At least three Palestinians have been injured in an Israeli tank shell attack east of the besieged Gaza Strip, medical sources say.
The incident occurred on Wednesday near the Karni crossing, linking the Gaza Strip and Israel.
All those injured were gravel collectors, a Press TV correspondent reported.
An Israeli military statement later claimed that its forces opened fire on Palestinians who were suspected of preparing to fire a rocket at Israeli forces.
Most Palestinians in the area are farmers who have to risk their lives to go to their farms near the border as Israeli soldiers frequently open fire on them, accusing them of trying to approach the "security fence."
The Karni crossing attack came shortly after the Israeli warplanes pounded several targets located in southern Gaza.
One person was injured and a number of Palestinian buildings in Khan Yunis and Rafah crossing were badly damaged as a result of the Israeli airstrike.
Gaza has been under a crippling Israeli siege since 2007, when Hamas — the democratically-elected ruler of Gaza — took control of the coastal sliver.