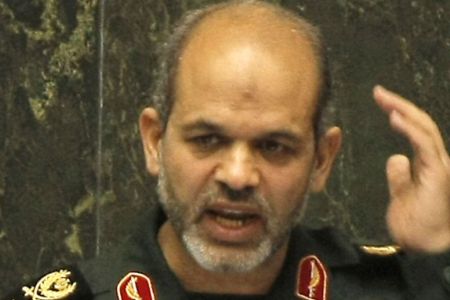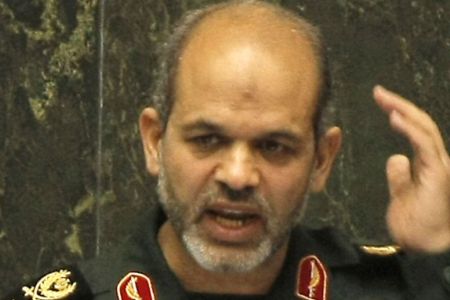 Iran's defense minister says any potential zionist israeli military strike on the country will spell the end of the Tel Aviv regime.
Speaking late on Sunday, Brigadier General Ahmad Vahidi equaled such act of aggression on the part of Tel Aviv with 'suicide.'
He stated that an israeli attack on Iran would be met with 'deadly strikes,' noting that Tel Aviv was completely isolated at the time and lacked the capability to carry out a military attack against the Islamic Republic.
Vahidi added that Tehran has made major progress and holds a unique position in all areas of defensive and offensive capability without any help from other countries. Citing the Islamic Republic's instances of progress in the field, he referred to manufacture of unmanned reconnaissance, defensive, and assault aircraft, electronic warfare technology, aviation industry, and missile technology.
On Saturday, the defense minister pointed out that Iran's Armed Forces have predicted the areas, where they can paralyze the enemies in any potential military engagement. "That war, is a kind of war that we are not looking for; however, if the enemy seeks to take action, we will use all aspects of our capabilities in sophisticated areas."
The Iranian minister made reference to the downing of a US spy drone by Iran's Armed Forces, saying the incident demonstrated Iran's might and readiness against the enemy plans.
On December 4, the Iranian military's electronic warfare unit announced that Iran had downed with minimal damage the US RQ-170 Sentinel stealth reconnaissance aircraft, while it was in violation of the Iranian airspace.
The aircraft, designed and developed by the American company Lockheed Martin, had crossed Iran's border with Afghanistan and was brought down as it was flying above the northeastern city of Kashmar.