Palestine
Israeli troops attack Palestinian protestors in W. Bank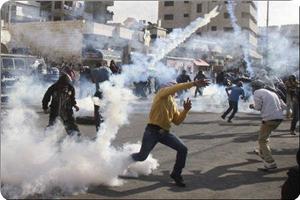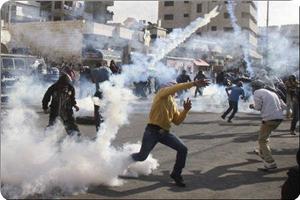 Violent clashes broke out on Wednesday between Palestinian young men and Israeli soldiers throughout the West Bank.
Some of these events were due to the popular anger over the death of prisoner Arafat Jaradat under torture in an Israeli jail.
The most violent of these confrontations took place at Qalandiya checkpoint between Jerusalem and Ramallah as well as in Al-Ram town northeast of Jerusalem and in Salfit town.
The Israeli troops used excessive violence to subdue the young protestors and chased and detained some of them. Several injuries were reported among the protestors.
Al-Yamoun town west of Jenin also saw clashes after Israeli troops broke into and ransacked the house of Rizq Hamdia and questioned his family.
Israeli soldiers were also deployed in Al-Widyan area in Yamoun town and at the junction of the old street, and embarked on searching vehicles.
In the old city of Al-Khalil, some school students clashed with Israeli soldiers who fired tear gas grenades to suppress them. Several citizens and students suffered tear gas injuries.