Palestine
Israeli troops wound 5 Palestinians, arrest 9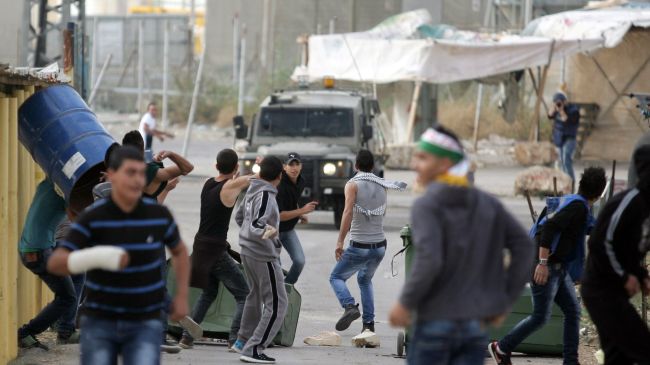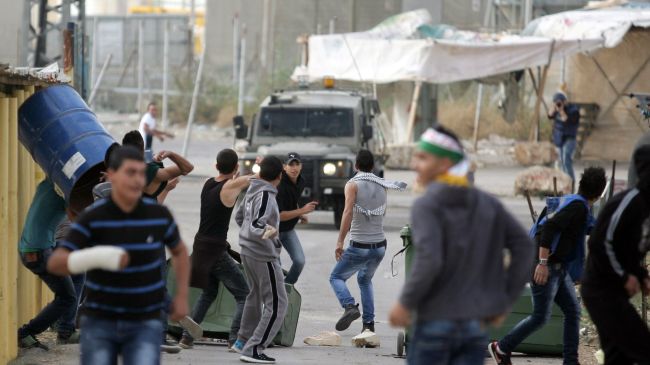 Israeli troops have shot and wounded five Palestinians and arrested nine others a week after the Israeli regime reached a cease-fire agreement with Palestinian resistance groups.
According to Palestinian medical sources, four people have been injured near the al-Bureij refugee camp in the central Gaza and a fifth person was wounded in the north of the besieged enclave.
Israel has not yet confirmed any casualties but says the troops responded to attempts by Gazans to breach a fence.
Meanwhile, Islam Shahwan, a spokesman for the Palestinian resistance movement Hamas, has reported yet another Israeli violation of the cease-fire.
"In a new violation of the cease-fire, the Zionist enemy arrested nine citizens and sunk several boats in the sea off the northern Gaza Strip," Shahwan announced in a statement.
On November 14, the Israeli regime launched a deadly offensive on the blockaded Gaza Strip, which killed more than 160 Palestinians and injured some 1,200 others.
According to the Israeli military more than 1,500 targets were hit across the Palestinian territory.
In retaliation, Palestinian resistance fighters fired rockets and missiles into the Israeli cities, killing at least five Israelis.
The violence ended after the Israeli regime and the Palestinian Hamas resistance movement agreed to an Egyptian-brokered cease-fire on November 21.
The recent Israeli military operation against the Gaza Strip was Tel Aviv's second deadly attack on Gaza in four years. The Israeli regime waged a 22-day war on the densely populated Palestinian enclave in 2008, which left more than 1,400 Palestinians, including at least 300 children, dead.
The Gaza Strip has been under an Israeli blockade since June 2007, which has resulted in mass unemployment, extreme poverty and food price hikes.
The Israeli regime has repeatedly refused to lift the blockade of the Gaza Strip.