Palestine
Human Rights
Middle East
'Israeli' war afflicted Palestinians with 'staggering' health needs: WHO
The World Health Organization (WHO) says the Israeli regime's 12-day war of last month against the Gaza Strip has left some 200,000 Palestinians in the Tel Aviv-blockaded territory and beyond, with "staggering health needs."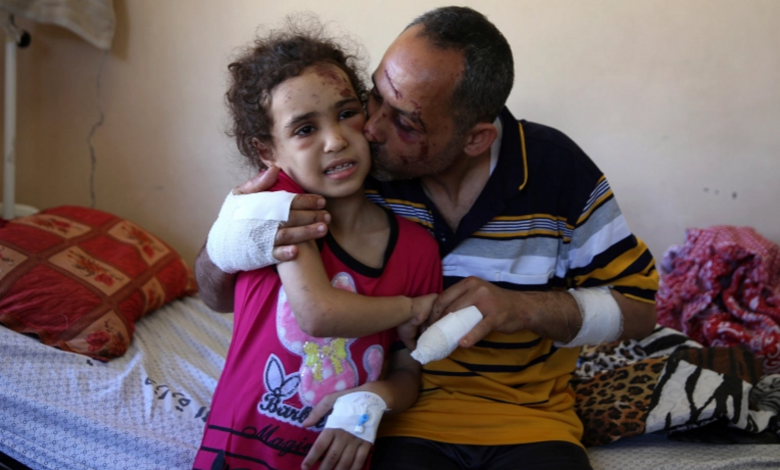 The Wednesday report by the body also concerned the West Bank, another Palestinian territory that is occupied by the regime. WHO refers to both the territories as the "Occupied Palestinian Territories" apparently due to the stifling conditions that Tel Aviv has been imposing on Gaza in the form of the blockade since 2007.
"WHO is scaling up its response to provide health aid for almost 200,000 people in need across the occupied Palestinian Territories (OPT)," WHO's Eastern Mediterranean regional office said in a statement.
"The situation is volatile. WHO remains concerned… and calls for unhindered access for humanitarian and development-related essential supplies and staff into Gaza and referral of patients out of Gaza whenever needed," warned the WHO's Rik Peeperkorn.
The war, the Israeli regime's fourth against Gaza, was launched after the enclave rose up in protest against Tel Aviv's escalations in the West Bank.
The aggression saw the Israeli war machine laying indiscriminately into civilian buildings, including a famous tower that housed international journalists. That attack was condemned as Tel Aviv's way of trying to prevent international coverage of the situation on the ground.
At least 254 Palestinians, including 66 children, 39 women, and 17 elderly people, were martyred, and some 2,000 others wounded during the Israeli assaults.
"Over 77,000 people were internally displaced and around 30 health facilities have been damaged" during the warfare, the WHO statement read.
"Palestinians' lives are deteriorating; many of the people affected by the conflict are in urgent need of aid and face other health threats like COVID-19," Peeperkorn said.
The global health body said that as of May 31, "337,191 confirmed cases of COVID-19 and 3,765 deaths have been reported in OPT, with positive cases increasing in Gaza in recent weeks."
Gaza's resistance movements rose up to the challenge with a timely and decisive reprisal, forcing Tel Aviv to call for a ceasefire. WHO, however, shed light on only part of the financial assistance that was needed to cover the damage, although the resistance did not let the regime prolong its attacks as in the case of the previous wars.
The body said it has launched an appeal for $7 million to help shore up its health operations in the Palestinian territories but had only received $2.3 million.