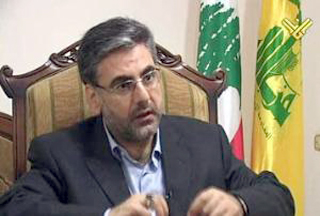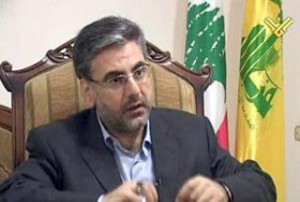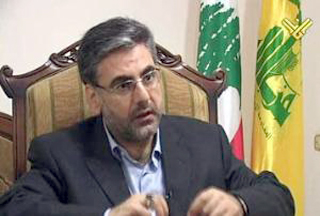 Hezbollah says Israeli warning against the inclusion of the Islamic movement in the Lebanon's unity cabinet is part of Tel Aviv's strategic plans.
"The delay in the cabinet formation goes back to some foreign allies of certain Lebanese political factions which are still hesitant [whether to join the ruling coalition]," Hezbollah parliamentarian Nawaf al-Moussawi said on Tuesday.
Israeli threats against Hezbollah's participation in cabinet formation also arise from the same hesitations, he added.
Moussawi accused the United States of undercurrent interference in Lebanon's internal affairs.
"Israel is the one waging wars in the region and it does so in accordance with Washington's policies or at its request", said the Hezbollah lawmaker, warning that Israeli offensives in the Middle East are not 'in reprisal' but rather 'strategic'.
The official was referring to Israeli army's military action against Lebanon in summer 2006. The conflict ended after 33 days, drawing sharp criticism in Israel against the military officials' handling of the war and their failure to stop Hezbollah's backfire.
The remarks come amid concerns over a weeks-long delay in the country's cabinet formation after the withdrawal of the Progressive Socialist Party leader Walid Jumblatt from the ruling March 14 alliance, which cost the Western-backed bloc its parliamentary majority.
Jumblatt later blamed the delay in the establishment of a new government on a misunderstanding of his stance.
Moussawi hailed the Druze leader's surprise move as a result of his realistic assessment and close review of the status quo and recent developments.
"That is why Israel denied severity of its threats," he said, stressing as the Resistance grows more powerful, it deters more potential wars by the Israeli side.