Middle East
Israel's Chief of General Staff traveled to UAE twice last month: Report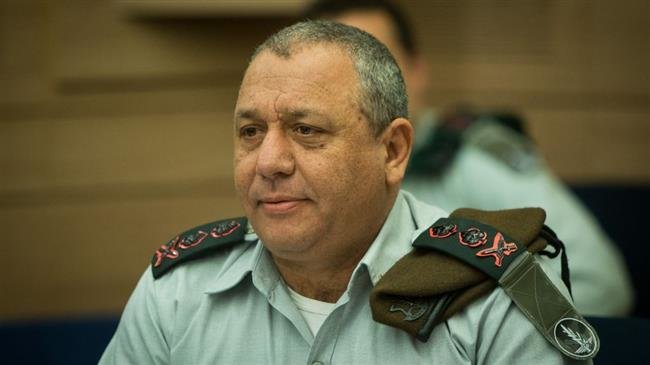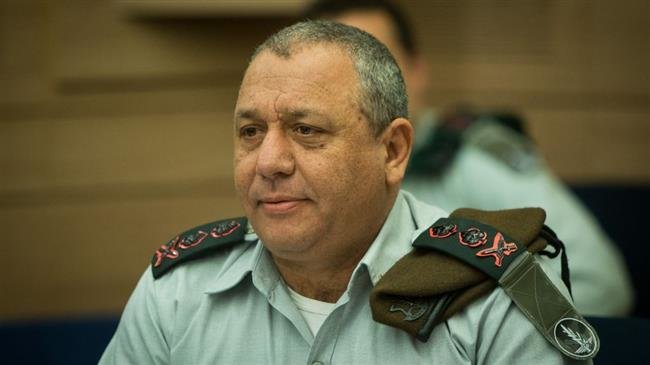 The president of the American Israel Public Affairs Committee (AIPAC) says the chief of staff of the Israeli military, Gadi Eisenkot, secretly traveled twice in November to the United Arab Emirates, where he met with senior officials, as a number of Arab countries in the Persian Gulf region are warming their relations with the Tel Aviv regime after clandestine contacts.
Mort Fridman said the 58-year-old Israeli commander-in-chief met with Crown Prince of Abu Dhabi and Deputy Supreme Commander of the UAE Armed Forces Sheikh Mohammed bin Zayed bin Sultan Al Nahyan besides a number of high-ranking Emirati military officials, Israel's Arabic-language MAKAN 33 public television network reported.
The senior AIPAC official further noted that an agreement on the sale of Israeli military hardware to the UAE was struck during the meeting.
The Israeli side also agreed to make adequate preparations for the imminent visit of top-brass Emirati officers to Israel.
Israeli Transportation and Intelligence Minister Yisrael Katz visited Oman on November 4 to attend an international transport conference and pitch a railway project that would link the Persian Gulf to the Mediterranean via the Israeli-occupied territories.
Israeli Prime Minister Benjamin Netanyahu in late November visited Oman, where he met Sultan Sayyid Qaboos bin Said Al Said at the Bait al-Barakah Royal Palace in the coastal city of Seeb near the capital Muscat.
Israel's English-language daily newspaper The Jerusalem Post reported that the two men had discussed ways to advance the so-called Middle East peace process as well as mattes of mutual interest with regard to the region's stability.
Netanyahu was accompanied by senior officials, including the head of the Mossad spy agency and his national security adviser.
Netanyahu's unpublicized visit to Oman came on the same day that Israeli Culture and Sports Minister Miri Regev traveled to the UAE to accompany Israel's judo team at the Abu Dhabi Grand Slam 2018.
Regev arrived in Abu Dhabi on October 26, and she participated in the opening ceremony of the international event at the Emirati capital's Zayed Sports City, Palestinian Arabic-language Ma'an news agency reported.
Her visit to the UAE marked the first of its kind by an Israeli minister to a Persian Gulf littoral state.
Tel Aviv and Abu Dhabi have no diplomatic ties and the UAE does not recognize Israel, but the two sides have increased backchannel cooperation in recent years. There have been numerous reports of growing contacts between Saudi and Israeli officials too.
Among Arab countries, Israel has diplomatic relations only with Egypt and Jordan.
Saudi Arabia has hostile ties with resistance movements in the Palestinian territories, including Hamas which is fighting the Israeli occupation.